Man dies after being crushed by telescopic urinal in London's West End

Friday, 27 January 2023
A maintenance worker has died after being crushed by a telescopic urinal in central London.
Video Credit: ODN - Published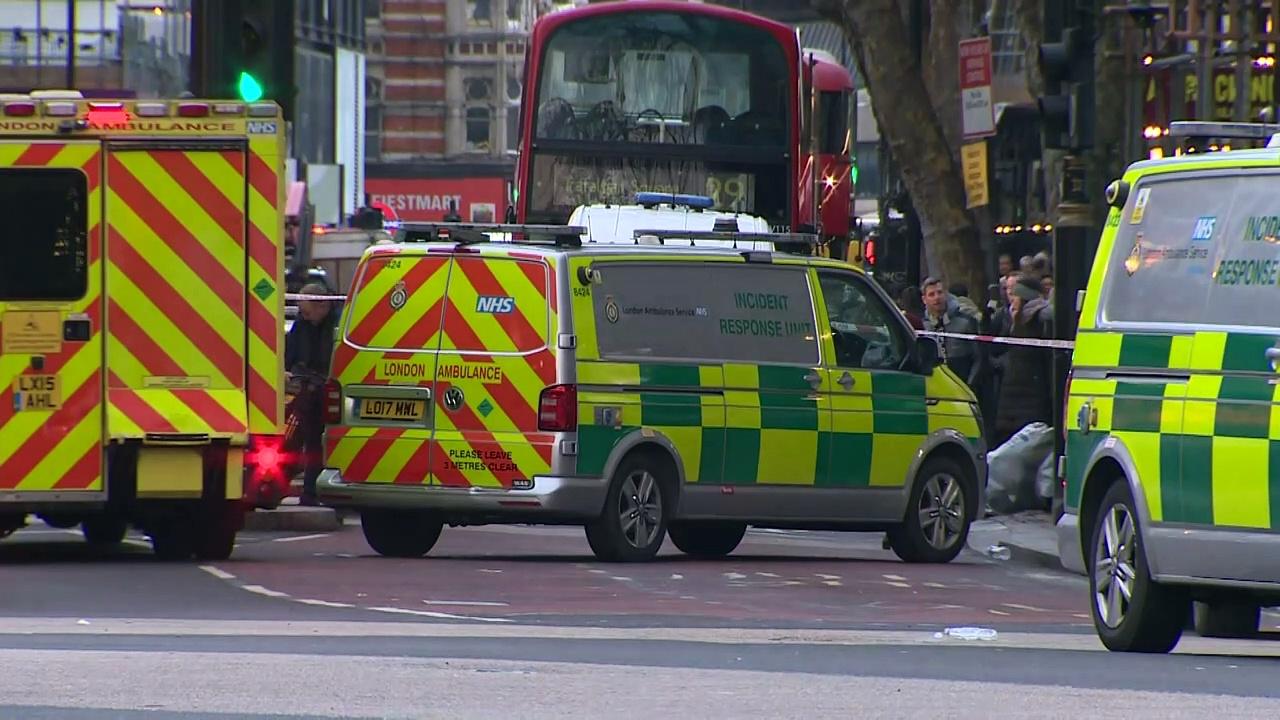 Man dies after urinal collapses in London

02:35

A man has died after being crushed by a hydraulic urinal in London's West End. Emergency services tried to save the man, who has not been named, but he was pronounced dead soon after he was freed. The incident took place at Cambridge Circus on the junction between Shaftesbury Avenue and Charing Cross...
You Might Like
💡 newsR Knowledge: Other News Mentions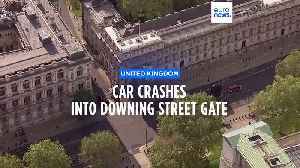 Man arrested after car collides with gates of UK's Downing Street

A car collided Thursday with the gates of Downing Street in central London, where the British prime minister's home and offices are located, setting off a rapid security response in one of London's most-fortified sites.
Credit: euronews (in English) Duration: 00:35
Published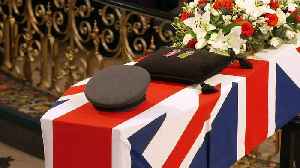 WWII veteran who died alone receives the funeral he deserved

Flight Sergeant Peter Brown died alone in London at 96 years old. With no known relatives in the UK, a campaign sought to organise a military funeral for the WWII veteran. And after a monumental effort, he was finally laid to rest. Report by Reeda. Like us on Facebook at http://www.facebook.com/itn and follow us on Twitter at http://twitter.com/itn
Credit: ODN Duration: 02:35
Published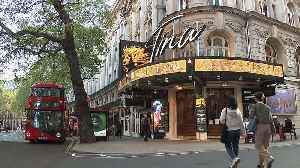 Tina Turner fans' emotional reaction to singer's death

Fans of Tina Turner speak emotionally outside the Aldwych Theatre in central London after the 'Queen of Rock 'n' Roll' dies aged 83. 'Tina: The Tina Turner Musical' premiered at the theatre in 2018 and has been performed there ever since. Report by Jonesia. Like us on Facebook at http://www.facebook.com/itn and follow us on Twitter at http://twitter.com/itn
Credit: ODN Duration: 01:25
Published