Goa, Hyderabad archbishops on Pope Francis's list of new cardinals

Monday, 30 May 2022
Ferrao is the first-ever Archbishop of Goa to be elevated to the cardinalate, and only the sixth person of Goan origin to attain that rank. Archbishop Anthony is the first Telugu priest in the history of the Catholic Church to be made a cardinal. "It's the will and grace of God that I have been named Cardinal. I am not great.
💡 newsR Knowledge: Other News Mentions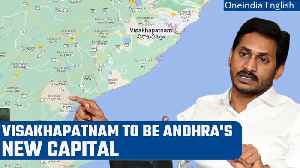 Visakhapatnam will be new Andhra Pradesh capital, says CM Jagan Reddy | Oneindia News

Andhra Pradesh Chief Minister Jagan Reddy on Tuesday said that Visakhapatnam will be the state's new capital, thereby indicating plans to develop Amravati. The announcement of a new capital for Andhra comes nine years after the state of Telangana was carved out of its territory and Hyderabad was named its capital. #Visakhapatnam #AndhraPradesh # JaganReddy
Credit: Oneindia Duration: 03:02
Published
Delhi Comic Con 2022: Cosplayers and comic book fans have fun | Watch | Oneindia News*Special

Comic Con India is a series of comic-based conventions held annually in multiple Indian cities. The first such convention was hosted in New Delhi in 2011 and has since expanded to wother major cities including Mumbai, Bangalore, Pune, Hyderabad, and Ahmedabad. Check out this video to see who rocked the cosplays the most this year in Delhi. #ComicCon #Delhi #DelhiComicCon2022
Credit: Oneindia Duration: 05:43
Published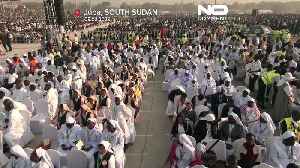 Francis begs South Sudanese people to 'lay down weapons and forgive one another' on last day of trip

Pope Francis made a final appeal for peace in South Sudan on Sunday as he celebrated Mass before tens of thousands of people to close out an unusual mission by Christian religious leaders to nudge forward the country's recovery from civil war.
Credit: euronews (in English) Duration: 02:00
Published
Pope says South Sudan's future depends on treatment of women

Pope Francis is making the first papal visit to South Sudan since it gained independence from Sudan in 2011.
Credit: euronews (in English) Duration: 01:00
Published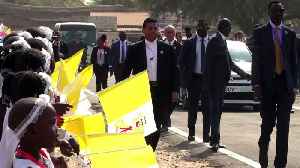 WATCH: Pope visits church in South Sudan packed with people holding up signs for peace

Pope Francis arrived at St. Teresa's Cathedral in Juba, South Sudan on Saturday to find the crowd packed with enthusiastic women holding up signs for peace.
Credit: euronews (in English) Duration: 01:00
Published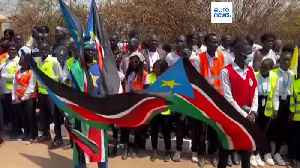 Pope Francis vists South Sudan with a message of peace and reconciliation

Pope Francis joined the Archbishop of Canterbury, and the moderator of the Church of Scotland in South Sudan on Friday in a joint campaign to promote peace
Credit: euronews (in English) Duration: 01:10
Published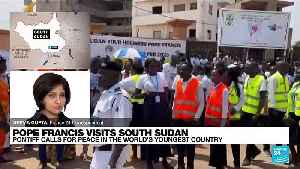 Pope Francis lands in South Sudan


Credit: FRANCE 24 English Duration: 02:26
Published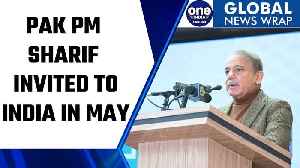 Pakistan PM Shehbaz Sharif invited to India for the SCO summit in Goa | Oneindia News

India has sent an invite to Pakistan's Prime Minister Shehbaz Sharif to attend the SCO summit to be held in May this year. #ShehbazSharif #India #SCOsummit
Credit: Oneindia Duration: 02:45
Published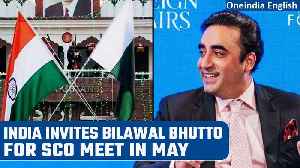 India invites Pak's foreign minister for May meeting, first time in 12 years | Oneindia News

India has sent an invitation to Pakistan's foreign minister Bilawal Bhutto Zardari to attend the Shanghai Cooperation Organisation (SCO) foreign ministers' meeting which is scheduled to take place in Goa. If Pakistan accepts the invite, this would be the first time in 12 years that Pakistan's foreign minister would be visiting India. #BilawalBhuttoZardari #India #SCOMeeting
Credit: Oneindia Duration: 02:29
Published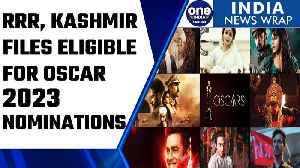 Oscars 2023: The Kashmir Files, RRR qualify to be eligible for nominations | Oneindia News *News

The Kashmir Files, Kantara, RRR, Gangubai Kathiawadi qualify to be eligible for nomination to the Oscars 2023; Joshimath demolitions 'essential', Hotel Malari Inn to be torn down first; Moscow-Goa flight that received a bomb threat departs for Goa; Dense fog shrouds northern India; visibility dips below 100 m; Dense fog pulls visibility down to minimum in Delhi, 29 trains delayed #Oscars2023 #OscarNominations #TheKashmirFiles
Credit: Oneindia Duration: 03:22
Published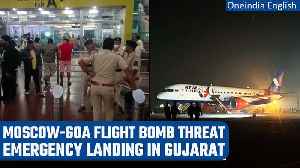 Moscow-Goa flight bomb threat: Flight with 244 onboard makes emergency landing | Oneindia News

A chartered flight from Moscow to Goa with 244 people onboard was diverted to Gujarat's Jamnagar, a move which was triggered after Goa Air traffic controller received a bomb threat. The incident happened on Monday night. #MoscowGoaFlight #BombThreat #EmergencyLanding
Credit: Oneindia Duration: 02:38
Published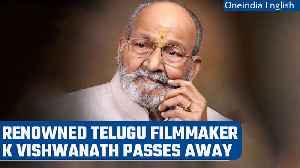 Renowned Telugu director K Vishwanath passes away at 92 years | Oneindia News

Renowned Telugu filmmaker and actor K Vishwanath passed away at the age of 95 years. PM Modi and other celebrities shared their condolences on his demise. #KVishwanath #RIP #TeluguFilmmaker
Credit: Oneindia Duration: 01:44
Published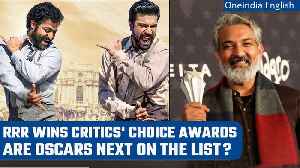 RRR and Naatu Naatu win big at Critics' Choice Awards | Oneindia News *Entertainment

Days after a historic win at the Golden Globe Awards, the Telugu movie RRR has won two more awards at the Critics' Choice Awards held in Los Angeles. The film won the award for the best foreign language film while Naatu Naatu won the best song award. RRR had missed out on the Best foreign film awards at the Golden Globes. #RRR #CriticsChoiceAwards #NatuNatu
Credit: Oneindia Duration: 02:01
Published
You Might Like
Related news from verified sources