Haryana
State in northern India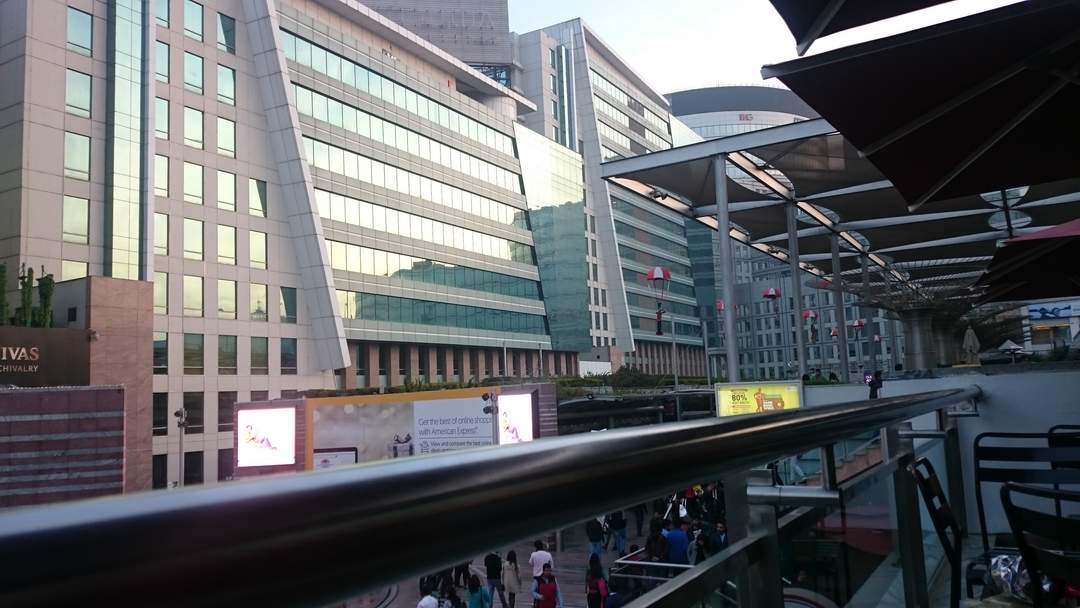 Haryana is a state in India located in the northern part of the country. It was carved out of the former state of East Punjab on 1 November 1966 on a linguistic basis. It is ranked 22nd in terms of area, with less than 1.4% of India's land area. Chandigarh is the state capital, Faridabad in National Capital Region (NCR) is the most populous city of the state, and Gurgaon is a leading financial hub of the NCR, with major Fortune 500 companies located in it. Haryana has 6 administrative divisions, 22 districts, 72 sub-divisions, 93 revenue tehsils, 50 sub-tehsils, 140 community development blocks, 154 cities and towns, 6,848 villages, and 6,222 villages panchayats.


Haryana Court denies bail to Jamia shooter in hate speech case| Oneindia News

In a significant and welcome ruling, a Haryana court on Friday rejected the bail plea of a 19-year-old man arrested this week for allegedly making hate speeches - he allegedly made comments urging the..
Credit: Oneindia Duration: 02:14
Published
Heat wave warning for Delhi, Punjab and UP over next 2 days| Indian Summers| Oneindia News

Heat wave conditions would be felt in some pockets over Punjab, Haryana, Chandigarh, Delhi, north Rajasthan, Uttar Pradesh and north West Madhya Pradesh during the next two days. On Tuesday, Delhi..
Credit: Oneindia Duration: 01:35
Published
Hemkunt Foundation's temporary oxygen facility vandalised by goons | Covid-19 | Oneindia News

A temporary facility of NGO Hemkunt Foundation, set up in Haryana's Gurgaon to help Covid patients in need of oxygen, was on Thursday attacked and torn down by unknown persons. The foundation said that..
Credit: Oneindia Duration: 01:25
Published
You Might Like



Farmers in Haryana's Jind to carry out tractor rally on Independence Day

Farmers protesting Centre's three farm laws in Haryana's Jind will carry out a tractor rally in the city on Independence Day




DNA - Published





Does bird flu spread from one person to another like COVID-19?

A 12-year-old boy from Haryana died recently in AIIMS Delhi due to infection with the H5N1 virus.




DNA - Published





Haryana extends lockdown till July 26 with further relaxations - Know what's allowed

Night curfew will continue from 11 pm till 5 am on all days of the week. Earlier, the Haryana government had lifted the curfew on weekends.




DNA - Published




Sirsa: Farmers start indefinite sit-in as talks with Haryana officials over sedition cases fail

Farmers sat on an indefinite dharna at the mini-secretariat here after failed talks with the district administration over the slapping of sedition charge against members of their community after an..




IndiaTimes - Published





Five held for attack on Haryana deputy speaker's car, FIR mentions sedition




IndiaTimes - Published





Southwest monsoon covers entire country after delay of five days: IMD

"In association with the continued prevalence of moist easterly winds from the Bay of Bengal in the lower levels since past four days, enhanced cloud cover and scattered to fairly widespread..




IndiaTimes - Published





With Delhi facing water crisis, Kejriwal govt moves Supreme Court against Haryana

Senior AAP leader Raghav Chadha said that due to non-release of water from Haryana, the water level of Yamuna has come down to 7.5 feet.




DNA - Published





After many false starts, IMD says monsoon set to hit Delhi today

On Saturday, the Met department said Delhi is expected to see the onset of the southwest monsoon by Sunday, forecasting its progress over Delhi, west Uttar Pradesh, Punjab, Haryana and Rajasthan in the..




IndiaTimes - Published





Monsoon expected to cover parts of north India, including Delhi, in a day, says IMD

The easterly winds have made conditions favourable for the advancement of the southwest monsoon and it is likely to cover parts of north India, including Delhi, Haryana and Punjab, in a day, the India..




IndiaTimes - Published





Covid roundup: Haryana to open schools for classes 9 to 12 from July 16; Punjab eases more curbs




IndiaTimes - Published





Punjab-Haryana model in UP within a week, toll plazas to be made free: SKM




IndiaTimes - Published





Supreme Court to hear case HSGMC versus SGPC on July 7, Daduwal says pursuing for control of Haryana gurdwara




IndiaTimes - Published





Medium-intensity quake hits Jhajjar in Haryana, tremors felt in Delhi, nearby areas




IndiaTimes - Published





Earthquake of magnitude 3.7 hits Haryana's Jhajjar, tremors felt in Delhi-NCR

Mild earthquake tremors were felt in Delhi-NCR on Monday night.




DNA - Published





26% of schoolkids in English medium; nearly 60% in Delhi

More than a quarter of all schoolchildren in India now study in English-medium schools though Hindi remains by far the biggest medium of instruction, accounting for over 42% of total enrolment. Among..




IndiaTimes - Published





If you want, you can get yourself vaccinated from Haryana: Khattar to Rahul




IndiaTimes - Published





Heat wave likely over northern plains in next 2 days: IMD

The weather office said that heat wave conditions were recorded in most places over Punjab, Haryana, Chandigarh, Delhi, west Uttar Pradesh, northwest Rajasthan and northwest Madhya Pradesh, with severe..




IndiaTimes - Published





Monsoon unlikely over Delhi, Haryana and Punjab till July 7

With north-western part of the country reeling under heat wave conditions due to break in Monsoon, the India Meteorological Department (IMD) on Wednesday said further advance of southwest Monsoon into..




IndiaTimes - Published





Yoga included in government school curriculum from Classes 1 to 10 in Haryana: Khattar

Haryana chief minister Manohar Lal Khattar on Monday said that yoga has been included in school curriculum for Classes 1 to 10 from the current academic session.​




IndiaTimes - Published





Covid-19 roundup: Tamil Nadu, Uttarakhand and Haryana announce further relaxations and more




IndiaTimes - Published




Haryana extends lockdown till June 28, eases certain curbs - What's open, what's shut

The revision in Covid guidelines comes as the Haryana government seeks to restart the economy in a graded manner following a lockdown.




DNA - Published





SC refuses to stay order on demolition of illegally constructed houses in Aravali forest area

The Supreme Court on Thursday refused to put a stay on its earlier order directing the Haryana government and authorities to demolish around 10,000 residential houses constructed illegally at Khori..




IndiaTimes - Published





Not hearing bail plea violates rights of accused, says Supreme Court

Holding denial of hearing on bail plea as an infringement of the rights and liberty assured to an accused, the Supreme Court has said that timely hearing must be granted in such cases even during the..




IndiaTimes - Published





Conditions still not favourable for monsoon to cover parts of north India: IMD

Atmospheric conditions are still not favourable for further advance of monsoon into Rajasthan, remaining parts of Gujarat, Punjab, Haryana and Delhi, the India Meteorological Department (IMD) said on..




IndiaTimes - Published





Delhi-NCR weather update today: Thunderstorms and rain likely, says IMD

Delhi, Punjab and Haryana are predicted to witness thunderstorms with lightning, hail and squall (speed reaching 50-60 kmph).




DNA - Published





Haryana deputy CM lauds Centre for reducing tax on medical equipment amid Covid-19




IndiaTimes - Published





STF guns down two wanted Punjab gangsters in Kolkata shootout

Both were wanted in Punjab, Rajasthan, Haryana and Himachal Pradesh for over 40 cases related to robbery, murder, extortion and kidnapping.




DNA - Published





Over 31 lakh vaccine doses administered on Monday; total crosses 23.5 crore

The cumulative number of Covid-19 vaccine doses administered in the country exceeded 23.59 crore, with over 31 lakh doses given on Monday, the Union health ministry said. Bihar, Delhi, Gujarat,..




IndiaTimes - Published





Mizoram, Haryana & Uttarakhand among fast movers in SDG Index




IndiaTimes - Published





Covid cases falling twice as fast in north India than in south India and Maharashtra

Since hitting its peak on May 9, the seven-day rolling average of daily cases in Haryana has declined at an average rate of 8.9% each day (till June 3), the sharpest among 18 major states that TOI..




IndiaTimes - Published





Tikait leads sit-in at Haryana police station for release of arrested farmers




IndiaTimes - Published





Haryana cabinet to decide on Malta-based company's offer for selling Sputnik-V vaccines




IndiaTimes - Published





Lockdown in Haryana extended till June 14, malls, bars allowed to reopen - What's allowed, what's not

In the latest guidelines, shops, malls, restaurants, bars, and religious places have been permitted to reopen in Haryana with certain conditions.




DNA - Published





Haryana lockdown extension: CM Manohar Khattar likely to take final call today

It is likely that Haryana CM Manohar Lal Khattar would announce some relaxations in the lockdown and may allow unlocking of some sectors.




DNA - Published





Punjab, Haryana, Himachal, J&K, Ladakh to give tap water connections to each rural household by 2022




IndiaTimes - Published





Haryana lockdown extended till June 7: CM Manohar Lal Khattar announces relaxations, allows malls to operate

As per the guidelines, one person per area of 25 sq mt would be allowed to remain present at a time in a shopping mall.




DNA - Published





Haryana government extends lockdown by one week - What's allowed, what's not

Haryana CM Khattar said that as per the new COVID-19 guidelines the shops in the state can operate as per the odd-even formula.




DNA - Published





Haryana to give financial support, other assistance to COVID-orphaned children

The financial package will be given to rehabilitate and assist children below 18 years of age who lost both of their parents to COVID-19.




DNA - Published





Farmers in Punjab, Haryana hoist black flags to protest farm laws

In Punjab, protesting farmers burnt effigies at many places, including Amritsar, Muktsar, Moga, Tarn Taran, Sangrur and Bathinda. Shiromani Akali Dal chief Sukhbir Singh Badal also raised a black flag..




IndiaTimes - Published




Haryana man, 84, first Indian to get Trump cocktail




IndiaTimes - Published





NHRC notice to Delhi, UP, Haryana on alleged flouting of COVID norms by protesting farmers




IndiaTimes - Published





SKM terms Haryana govt withdrawing cases against it as 'farmer's victory'




IndiaTimes - Published





Hordes of farmers from Punjab, Haryana head for Delhi border to step up protest




IndiaTimes - Published





After 18-day run across 5 states, Sushil Kumar held near Delhi-Haryana border




IndiaTimes - Published





Haryana lockdown extended till May 31: What's open, what's closed

Haryana lockdown extended till May 31: The lockdown down in Haryana has been extended for one more week.




DNA - Published





Haryana Lockdown Update: Will lockdown extend after May 24 in state? Know here

Haryana is showing some promising results courtesy of the lockdown in the state as there has been a steady decrease in COVID-19 cases




DNA - Published





Black Fungus in India: Rising number of cases sparks panic - Check state-wise data here

Black fungus is speedily taking hold in several states of India and several 'black fungus' are reported in Delhi, Maharashtra, Gujarat, Haryana.




DNA - Published





Delhi weather update: Thunderstorms, rain likely over NCR, parts of Haryana today

The IMD has predicted thunderstorms with light to moderate intensity rain and winds with a speed of 20-30 km/hr over and adjoining areas of Delhi-NCR.




DNA - Published





Black fungus stalks states: 5,500 cases, 126 lives lost

With 14 mucormycosis deaths, Haryana's casualties are second highest in the country after Maharashtra. Uttar Pradesh has recorded eight deaths, all of them in Lucknow. The figures for the rest of the..




IndiaTimes - Published