Why Visakhapatnam has been declared new capital of Andhra Pradesh? Know state's 3 capital plan

Tuesday, 31 January 2023
Andhra Pradesh will be sticking to its 3-capital plan, and Visakhapatnam has been announced as the new capital of the state.
You Might Like
💡 newsR Knowledge: Other News Mentions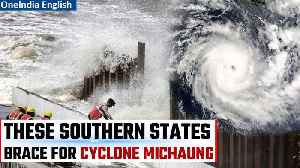 Cyclone Michaung: Tamil Nadu and Andhra Pradesh coasts on alert as storm intensifies | Oneindia News

In the latest update on the developing cyclone situation in the Bay of Bengal, from December 3rd, residents along the northern Tamil Nadu and southern Andhra Pradesh coasts are advised to brace themselves as cyclone 'Michaung' gains strength and approaches the region. The Visakhapatnam Cyclone Warning Centre has been closely monitoring the situation. Managing Director of Visakhapatnam Cyclone Warning Centre, Sunanda said that the low-pressure system in the Bay of Bengal has now intensified into a depression. #CycloneMichaung #Michaung #IMD #CyclonicStorm #BayOfBengal #Odisha ~HT.99~PR.151~ED.102~
Credit: Oneindia Duration: 03:00
Published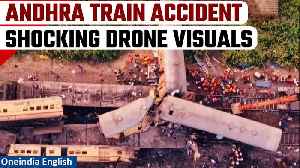 Andhra Train Accident: Drone footage from the site of train collision in Vizianagaram | Oneindia

The tragic train accident in Andhra Pradesh's Vizianagaram district has jolted the nation. The death toll has mounted to 11 and at least 50 people were injured in the tragic accident. One of the trains was operating from Vizianagaram to Rayagada, Odisha. The other train was going from Visakhapatnam to Palasa, Andhra Pradesh. Drone visuals show the aftermath of the deadly collision of the trains. CPRO East Coast Railways informed that 18 trains have been cancelled and around 22 have been diverted. #VisakhapatnamTragedy #TrainCollision #AndhraPradeshIncident #RailwayMishap #RailSafety #CMReliefEfforts ~HT.178~ED.155~PR.121~PR.152~
Credit: Oneindia Duration: 04:08
Published
Trains Collide in Visakhapatnam| Rayagada-Bound Train Collision Claims Lives| Oneindia News

Visakhapatnam Train Collision: Rayagada-bound train hits Palasa passenger, casualties feared. One coach derails, struck by goods train. Andhra Pradesh CM orders swift relief measures, ambulance deployment for injured passengers. Ongoing investigation into the tragic incident. #VisakhapatnamTragedy #TrainCollision #AndhraPradeshIncident #RailwayMishap #RailSafety #CMReliefEfforts ~HT.97~ED.194~
Credit: Oneindia Duration: 01:11
Published
Related videos from verified sources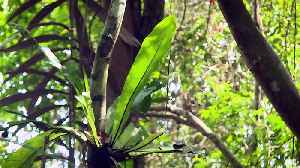 Indonesia plans new capital in Borneo rainforests

As Indonesia's capital Jakarta sinks at an alarming rate, the country's top architects are facing the daunting task of designing a new, sustainable and green capital city in the middle of the world's..
Credit: AFP English Duration: 02:53
Published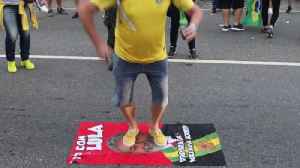 Bolsonaro Supporters Storm Brazilian Capital

Bolsonaro Supporters , Storm Brazilian Capital . On January 8, Brazil's capital descended into chaos as supporters of former President Jair Bolsonaro breached and vandalized government buildings...
Credit: Wibbitz Top Stories Duration: 01:31
Published