Vande Bharat Express: Tickets of Mumbai-Pune route to be costliest among all trains, check prices, route, travel time

Tuesday, 7 February 2023
The new Vande Bharat Express trains will both start from the Chhatrapati Shivaji Terminus and one will run on Mumbai-Pune-Solapur route, while the other will run on Mumbai-Nashik-Sainagar Shirdi route.
You Might Like
💡 newsR Knowledge: Other News Mentions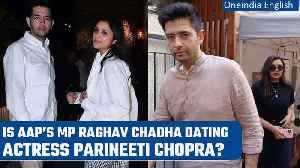 Parineeti Chopra spotted with AAP MP Raghav Chadha on lunch & dinner; Rumors emerge | Oneindia News

Actress Parineeti Chopra and AAP MP Raghav Chadha were reportedly out to dinner in Mumbai on Wednesday when they were caught together. They had lunch together once more on Thursday, which led to rumors that they might be dating. #RaghavChadha #ParineetiChopra #AAP
Credit: Oneindia Duration: 03:24
Published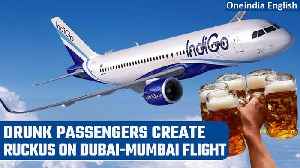 Dubai – Mumbai Indigo flight witnesses ruckus afterdrunk passengers abuse crew| Oneindia News

Drunk passengers onboard the Dubai-Mumbai flight abused co-passengers and the flight crew. #Indigo #Drunkpassengers #Dubai-Mumbai
Credit: Oneindia Duration: 01:35
Published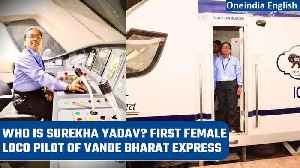 Surekha Yadav: Asia's first woman loco pilot operates Vande Bharat Express | Know all |Oneindia News

India's Central Railways said that Asia's first woman loco pilot, Surekha Yadav has now become the first female to operate the newly-introduced semi-high-speed Vande Bharat Express train. #SurekhaYadav #VandeBharatExpress #CentralRailways
Credit: Oneindia Duration: 03:23
Published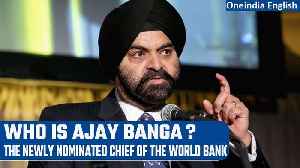 Ajay Banga nominated as the new chief of World Bank by Joe Biden| Oneindia News

US President Joe Biden nominated ex-CEO of MasterCard Ajay Banga as the next chief of the World Bank. Banga was born in Pune India and completed his studies at Delhi University. #AjayBanga #WorldBank #JoeBiden
Credit: Oneindia Duration: 01:59
Published
Related videos from verified sources
Related news from verified sources
PM Modi Likely to Launch Vande Bharat Express Trains on Mumbai-Solapur, Mumbai-Shirdi Routes on Feb 10
Two new Vande Bharat Express trains will soon run from Mumbai, and prior to the launch, the trains will undergo their trials in ghat section without bankers.
Zee News
Also reported by •DNA •Mid-Day
Vande Bharat trains to run between Lucknow, Delhi, top speed, stops revealed
Lucknow-Delhi Vande Bharat trains: These trains will have onboard infotainment, GPS, CCTV cameras, sliding doors and bio-toilets.
DNA
Also reported by •Mid-Day •Zee News
Vande Bharat Express Climbs Steepest Western Ghats Without Banker Engine, First in India: WATCH Video
Prime Minister Narendra Modi is likely to launch Vande Bharat Express trains on Mumbai-Solapur and Mumbai-Shirdi routes on February 10.
Zee News