Madhya Pradesh polls: Congress' Kamal Nath slams BJP for manifesto not mentioning Ladli Bahna Yojana dole hike, accuses CM Chouhan of lying

Saturday, 11 November 2023
The Bharatiya Janata Party's manifesto for the Madhya Pradesh Assembly polls has been criticized by the opposition party's state unit chief Kamal Nath for not mentioning an increase in financial aid under the Ladli Bahna Yojana. The BJP's manifesto promises cooking gas cylinders at Rs 450 for beneficiaries of the Ladli Behna and Ujjwala schemes, free education up to post-graduation for girls from poor families, and other salient promises. Nath asked women not to worry since the Congress would come to power and would give them Rs 1,500 per month under the 'Nari Samman Yojana'.
You Might Like
💡 newsR Knowledge: Other News Mentions
Related videos from verified sources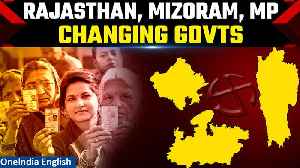 Governance Trends: Graphical Insights from Rajasthan, Madhya Pradesh, and Mizoram| Oneindia

A graphical report on the evolving governance trends in Rajasthan, Madhya Pradesh, and Mizoram. Highlighting shifts in policies, public sentiment, and administrative approaches, the graphics provide a..
Credit: Oneindia Duration: 01:51
Published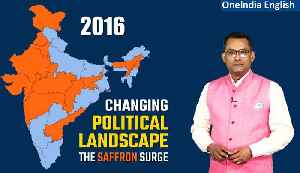 Assembly Polls 2023: BJP's Decisive Victory Shakes Opposition Foundations | Oneindia News

The Bharatiya Janata Party (BJP) has secured a resounding victory in recent assembly elections, overshadowing the Congress and reshaping the political landscape. The BJP's triumph in Madhya Pradesh,..
Credit: Oneindia Duration: 02:42
Published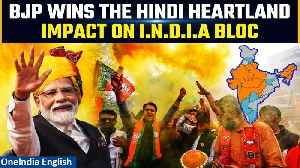 Election Results 2023: Saffron party wins Hindi heartland | What led to Congress's loss | Oneindia

As per trends till now, the Bharatiya Janata Party (BJP) looks set to win the mandate for the fourth consecutive assembly election in Madhya Pradesh, makes a comeback in Rajasthan and Chhattisgarh,..
Credit: Oneindia Duration: 04:02
Published
Related news from verified sources