Commonwealth Games: Diver belly flops in men's one metre springboard preliminary

Thursday, 4 August 2022
Watch as Sri Lankan diver Dulanjan Kaushalya Fernando belly flops into the pool during the men's 1m springboard preliminary rounds on day seven of the 2022 Commonwealth Games in Birmingham.
💡 newsR Knowledge: Other News Mentions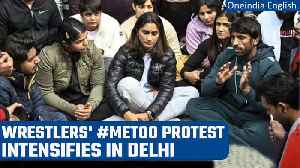 Wrestlers' #Metoo protest: Demonstrations against WFI continues in Delhi | Oneindia News *News

Today, Olympian Babita Phogat met a group of fellow wrestlers, nearly 200 of whom are on protest in Delhi over Sexual harassment allegations against the federation chief and several coaches. Yesterday, India's sports ministry asked the Wrestling Federation of India (WFI) to respond to the allegations within 72 hours after triple Commonwealth Games gold medallist Vinesh Phogat, one of India's most decorated women wrestlers and Babita Phogat's cousin, went public with the charges. #MeToo #WFI #WrestlingFederationOfIndia
Credit: Oneindia Duration: 03:10
Published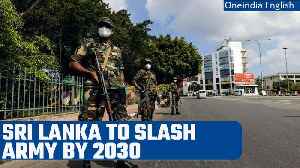 Sri Lanka to slash its military by one third by 2030 says defense ministry | Oneindia News *News

Sri Lanka which is currently going through an economic crisis has decided to slash its army to a third of its current size by 2030. #SriLanka #SriLankaArmy #SriLankaCrisis
Credit: Oneindia Duration: 01:41
Published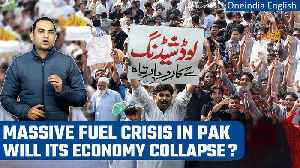 Is Pakistan headed for an economic disaster as fuel crisis deepens? | Oneindia News*Explainer

Pakistan's economy seems to be on the verge of crashing. The economic issues especially the fuel crisis that the country has been facing appear to be finally taking a toll on common citizens. Although Pakistan had been grappling with such issues since quite long, things seem to be quite apocalyptic for the common citizens this time. The power crisis has worsened to such an extent that orders have been given for early closure of shopping malls, markets. Pakistan barely even has enough stock of oil, gas and electricity to keep its basic infratructures up and running. Just recently, Pakistan cabinet has approved the 'National Energy Conservation Plan' to save energy to deal with the power and fuel crisis. But how did the country reach at such critical stage? Is it also going Sri Lanka and Bangladesh's way when it comes to economic hardships? Let's break it down for you in this video. But before that don't forget to like, share and subscribe to Oneindia. #Pakistanfuelcrisis #Pakistangasshortage #Pakistaneconomiccrisis
Credit: Oneindia Duration: 03:46
Published
Former Sri Lankan President Gotabaya Rajapaksa leaves for US | Oneindia News *News

Gotabaya Rajapaksa, the former President of Sri Lanka, who was forced to step down after public outrage has left for the USA along with his family. #GotabayaRajapaksa #SriLanka #USA
Credit: Oneindia Duration: 02:52
Published
From Martin Luther King Jr. to Black Lives Matter: On the Civil Rights Trail in Alabama

Alabama is the home of Rosa Parks and its cities Montgomery, Selma and Birmingham saw some of the most important events, not just in the Civil Rights Movement, but the world. Here's why you should visit.
Credit: euronews (in English) Duration: 05:00
Published
You Might Like
Related videos from verified sources
Related news from verified sources