Russia planning a major escalation of the war, senior Ukraine security official tells Sky News

Tuesday, 31 January 2023
Ukraine is preparing for a major escalation by Russia - possibly even in the next two to three weeks, the Ukrainian president's top security official has said.
You Might Like
💡 newsR Knowledge: Other News Mentions
Related videos from verified sources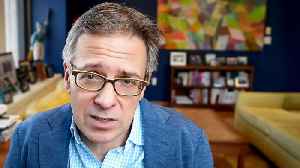 War in Ukraine -- and what it means for the world order | Ian Bremmer

Russia's invasion of Ukraine has created previously unthinkable changes in geopolitics, seemingly overnight. In this vital conversation, political analyst Ian Bremmer takes a closer look at the global..
Credit: TED Duration: 49:09
Published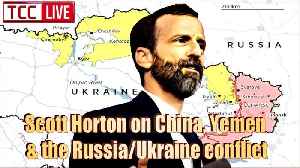 Fiorella Returns from Donbass, Scott Horton on China, Yemen, & Russia-Ukraine, Peru Civil War, US Right

Fiorella Returns from Donbass, Scott Horton on China, Yemen, & Russia-Ukraine, Peru, The US & More
Credit: Rumble Duration: 00:15
Published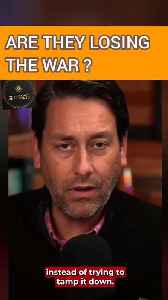 Is Russia winning against ukraine?

Watch video as Scott Ritter analysis russia/ukraine war
Credit: Rumble Duration: 00:49
Published