Rahul Gandhi Disqualified: Priyanka Gandhi comes out in supports, slams BJP | Oneindia News
Video Credit: Oneindia - Duration: 02:49s - Published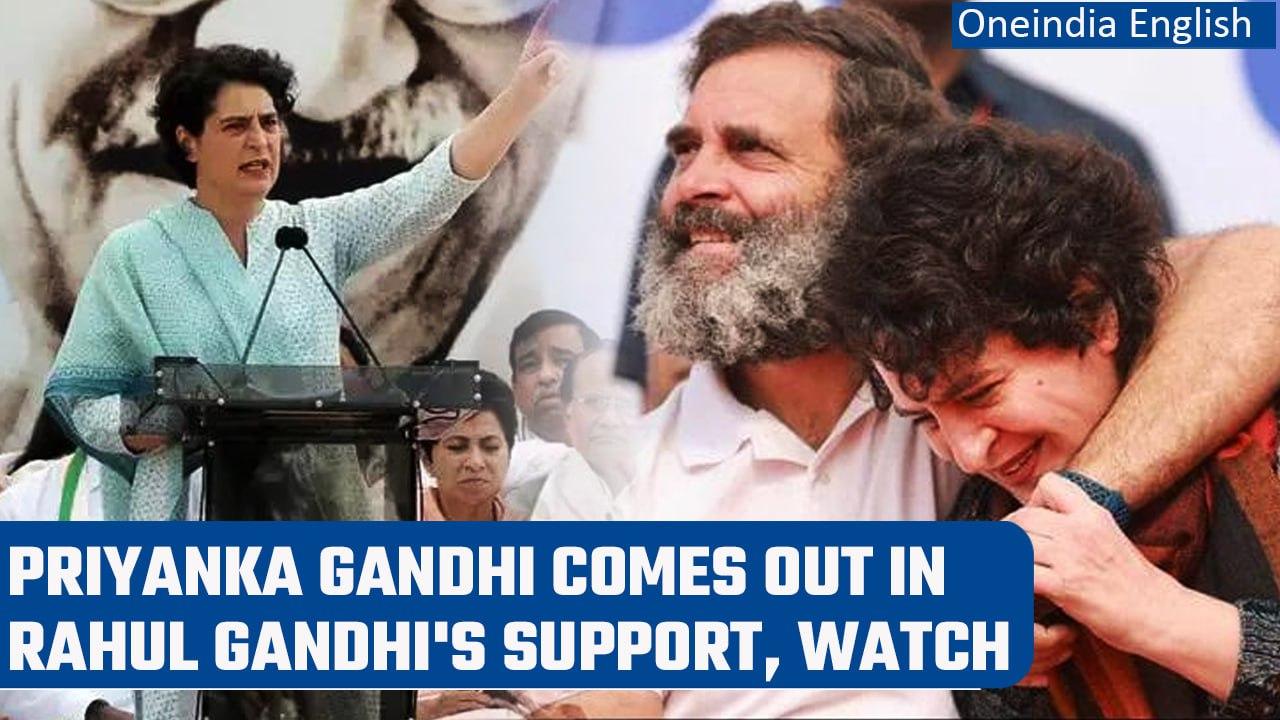 Rahul Gandhi Disqualified: Priyanka Gandhi comes out in supports, slams BJP | Oneindia News
Addressing a public rally at Congress's day-long Satyagraha at Delhi's Raj Ghat in the wake of Rahul Gandhi's disqualification as Lok Sabha MP, Congress general secretary Priyanka Gandhi Vadra on Sunday hit out at the BJP for its 'pariwarvaad' jibe.
She said that the Bharatiya Janata Party (BJP) insulted our family continuously, but Rahul Gandhi went to Modi ji and hugged him in the parliament.
Watch the Video here.
#RahulGandhi #PriyankaGandhi #RahulGandhiDisqualification