Mathura Train Incident: What caused Mathura train to climb onto platform? | Watch | Oneindia News
Video Credit: Oneindia - Duration: 03:15s - Published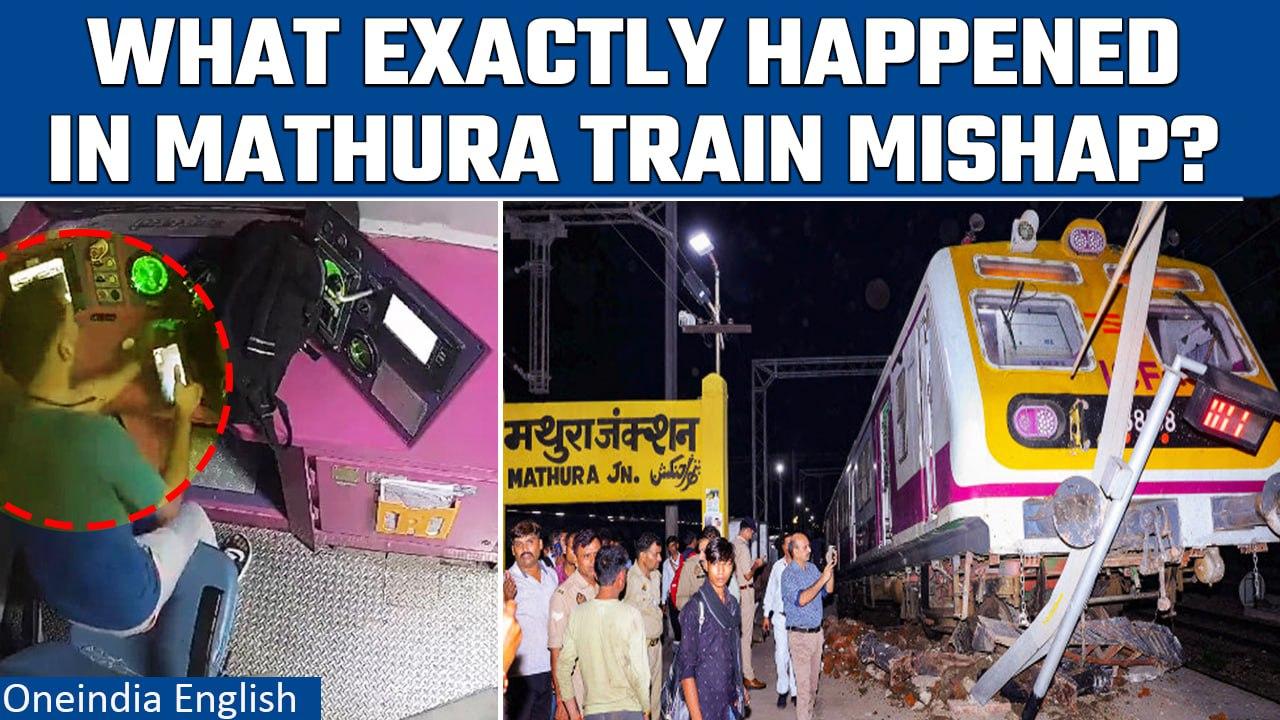 Mathura Train Incident: What caused Mathura train to climb onto platform? | Watch | Oneindia News
On September 26, an electric multiple unit (EMU) train derailed and climbed onto a platform at Mathura Junction.
According to reports, the EMU train originated from Shakur Basti in Delhi.
Two days after the incident, a video of the incident has surfaced showing a railway staffer entering the engine cab and carelessly putting his bag on the throttle, before getting engrossed in his mobile phone.
The staffer was identified by railway officials as a person named Sachin.
The video shows him entering the cab after the loco pilot got relieved from his duty and came out of the cab.
#MathuraTrainAccident #MathuraTrainIncident #MathuraJunction #EMU ~PR.151~ED.102~GR.124~HT.96~