Hindi
An official language of India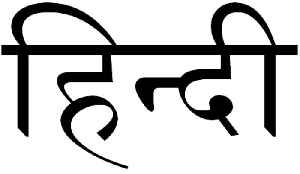 Hindi, or Modern Standard Hindi is a standardised and Sanskritised register of the Hindustani language. Hindi, written in the Devanagari script, is one of the official languages of India, along with the English language. It is one of the 22 scheduled languages of the Republic of India. However, it is not the national language of India because no language was given such a status in the Indian constitution.


Hindi makes surprise entry in Supreme Court contempt case against Rahul Gandhi
The official language of conducting business in Supreme Court is English.
DNA - Published
Search this site and the web:
You Might Like