Jaggi Vasudev
Indian yogi, mythic, and author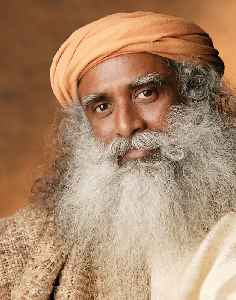 Jaggi Vasudev, generally referred as Sadhguru, is an Indian yogi, and author. He has been often noted to be the most significant guru in India and has been involved in welfare activities in the field of spirituality, education, and environment.


You Might Like
Maturing of India-US relationship will benefit the whole world: spiritual leader Sadhguru
Describing India and the US as two most resilient democracies, spiritual leader Sadhguru Jaggi Vasudev hopes that the relationship between the two countries would mature in the next few years to..
IndiaTimes - Published
PM Modi tweets Sadhguru video to drum up support for CAA
IndiaTimes - Published
BJP leaders drive 'India supports CAA' campaign on social media
Seeking to mobilise support for the amended citizenship law, BJP leaders on Monday launched a campaign on social media to highlight its features with the hashtag of "India Supports CAA", with Prime..
IndiaTimes - Published
PM Modi launches #IndiaSupportsCAA campaign on Twitter to gather support for CAA
The PM also tweeted a video featuring spiritual leader Sadhguru Jaggi Vasudev who he said had provided a "lucid explanation of aspects relating to CAA" and "calls out the misinformation by vested..
DNA - Published
CAA is too little compassion. Coming too late: Sadhguru
."In my opinion, CAA is too little compassion, coming too late. This bill is only focused on religious persecution. Looking at the reactions on the street, the vehemence with which people are fighting,..
IndiaTimes - Published
Letting problem fester for decades is not a solution, says Sadhguru Jaggi Vasudev on Article 370
What governments have done till now is kick the can of these troublesome issues for the next government to handle –– be it the problem of Kashmir, illegal migrants over even the Ram Janmabhoomi,..
IndiaTimes - Published