Taiwan
Country in East Asia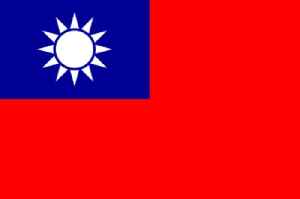 Taiwan, officially the Republic of China (ROC), is a country in East Asia. Neighbouring countries include the People's Republic of China (PRC) to the northwest, Japan to the northeast, and the Philippines to the south. The main island of Taiwan has an area of 35,808 square kilometres (13,826 sq mi), with mountain ranges dominating the eastern two-thirds and plains in the western third, where its highly urbanised population is concentrated. Taipei is the capital as well as the largest metropolitan area of Taiwan. Other major cities include New Taipei, Kaohsiung, Taichung, Tainan and Taoyuan. With 23.7 million inhabitants, Taiwan is among the most densely populated countries, and is the most populous country and largest economy that is not a member of the United Nations (UN).


China conducts more exercises near Taiwan as US official visits

China, which claims the democratically-ruled island as its own, says combat drills are to defend its 'sovereignty'.
Credit: Al Jazeera STUDIO Duration: 02:00
Published
Families urge China to release their relatives

A group of Hong Kong families on Saturday demanded the urgent return of their activist relatives detained last month by mainland Chinese authorities as they tried to flee the city by boat to Taiwan...
Credit: Reuters Studio Duration: 01:46
Published
Girl lifted in air after getting tangled in large kite in Taiwan

A three-year-old became entangled in a large kite during a festival in Taiwan.She was swept into the air in the northern city of Hsinchu but was notinjured, her parents confirmed.
Credit: PA - Press Association STUDIO Duration: 00:36
Published
In Taiwan, U.S. health chief attacks China's pandemic response

U.S. Health Secretary Alex Azar attacked China's response to the coronavirus pandemic on Tuesday (August 11) and said that if such an outbreak had emerged in Taiwan or the United States it could have..
Credit: Reuters Studio Duration: 01:10
Published
China accused of trying to turn Taiwan into next Hong Kong

Joseph Wu issued the warning on the third day of a visit by the US health secretary as China uses national security law to crack down on dissidents and activists.
Credit: Al Jazeera STUDIO Duration: 02:36
Published
U.S. health chief offers Taiwan 'strong' support

U.S. Health Secretary Alex Azar offered President Donald Trump's strong support for democratic Taiwan on Monday, telling President Tsai Ing-wen that her government's response to the coronavirus..
Credit: Reuters Studio Duration: 01:45
Published
U.S. health chief visits Taiwan, defying China

The visit marks the highest-level U.S. government outreach to the territory claimed by China since 1979. This report produced by Zachary Goelman.
Credit: Reuters - Politics Duration: 01:26
Published
US health secretary's Taiwan visit angers China

Beijing warns US President Trump that the visit threatens peace and stability in the region.
Credit: Al Jazeera STUDIO Duration: 06:19
Published
Covid update: China allows Indians to return; Bill Gates on vaccine

From China allowing Indians to return to another Uttar Pradesh minister reportedly testing positive - here are the top news updates on the Covid-19 pandemic. Around 150 Indians including diplomats'..
Credit: HT Digital Content Duration: 02:44
Published
Top U.S. official's visit to Taiwan may anger China

U.S. Secretary of Health and Human Services Alex Azar will visit Taiwan in the coming days, his office said on Tuesday, marking the highest-level visit by a U.S. official in four decades -- a move..
Credit: Reuters - Politics Duration: 01:32
Published
Demonstrators chant 'Modi, Modi', praise India in Toronto's anti-China protests

Anti-China protests were held in Canada's Toronto on August 01. It was organized by Canada Hong Kong Link & Bangladesh Minority Rights Alliance. Indian, Tibetan, Vietnamese & Taiwanese diaspora..
Credit: HT Digital Content Duration: 01:47
Published
Effects of air pollution and regular exercise on high blood pressure

Exercising regularly can lower the risk of high blood pressure, even if people live in areas where air pollution is relatively high, according to recent research. The research was published in the..
Credit: ANI Duration: 01:24
Published
You Might Like



US Secretary of State Mike Pompeo slams China's 'military blustering' after Taiwan scrambles jets

China had announced combat drills near the Taiwan Strait as US diplomat Keith Krach arrived in Taiwan on Thursday on a three-day visit.




DNA - Published





Taiwan says plans to sign up for 'COVAX' vaccine allocation scheme

Taiwan will sign up to the "COVAX" global vaccine allocation plan to ensure it will be able to access a Covid-19 vaccine when one becomes available, the island's health minister said on Saturday. Chen..




IndiaTimes - Published





Little Girl Hurled in the Air After Terrifying Kite Mishap

A small child got the scare of her young life as she was lifted in the air -- WAY up in the air -- by a very large kite. Video captured the incident at a kite festival in Taiwan. A 3-year-old girl was..




TMZ.com - Published





Cyberattack on NHAI traced to Taiwan and Hong Kong IP addresses




IndiaTimes - Published





Multiple compromise of NHAI's internal IT system; suspicious logins made from IP addresses in Taiwan & Hong Kong




IndiaTimes - Published





LAC stand-off: China-India border clash stokes contrasting domestic responses

China is already locked in diplomatic combat over a host of disputes, from the United States and Australia to Taiwan and Hong Kong, and its handling of the coronavirus outbreak. It is loath to engage..




IndiaTimes - Published





Leverage China's vulnerabilities in Tibet, Taiwan and Xinjiang




IndiaTimes - Published





Taiwan to set up office to help people fleeing Hong Kong

Taiwan said on Thursday it will set up a dedicated office to help those thinking of fleeing Chinese-ruled Hong Kong as Beijing tightens its grip on the former British colony.




Reuters - Published





Chinese fighter jets buzz Taiwan again, stoking tensions

Chinese air force aircraft approached Taiwan on Thursday for the fifth time in 10 days, before being warned away by Taiwanese fighters, the island's air force said, in a further ratcheting up of..




Reuters - Published





China tells U.S. to stop interfering in its affairs, work to repair relations

China's top diplomat told his U.S. counterpart that Washington needed to respect Beijing's positions on key issues, halt its interference in issues such as Hong Kong, Taiwan and Xinjiang and work to..




Reuters - Published





Taiwan warns off intruding Chinese aircraft for fourth time in nine days

Taiwan jets on Wednesday again had to warn off Chinese air force aircraft that approached the island, Taiwan's military said, the fourth such encounter in nine days as China steps up its activity near..




Reuters - Published





Taiwan to ease virus border controls to let in some business people

Taiwan will from the start of next week ease border controls put in place to prevent the spread of the coronavirus and will allow in business travellers from some lower-risk countries, though they will..




Reuters - Published





Taiwan jets 'drive away' intruding Chinese fighter plane, third intrusion in days

Taiwan air force jets "drove away" a Chinese fighter plane that briefly entered Taiwan's air defence identification zone on Tuesday, the defence ministry said, reporting the third intrusion in a week.




Reuters - Published





Taiwan Black Lives Matter protest gets indigenous twist

Hundreds packed into a park in central Taipei on Saturday for a Black Lives Matter protest, with a group of indigenous Taiwanese given prominent billing to draw attention to discrimination against the..




Reuters - Published





China condemns 'provocative' U.S. military flight over Taiwan

China on Thursday condemned the U.S. military for the "provocative" flight of one of its aircraft over Chinese-claimed Taiwan, saying the move infringed upon China's sovereignty and contravened..




Reuters - Published





Taiwan scrambles to ready for influx from Hong Kong protests

Taiwan is gearing up to welcome Hong Kong people fleeing their city as China tightens its grip, but the island has little experience of handling refugees and is scrambling to prepare and to keep out..




Reuters - Published





Czech Senate speaker to visit Taiwan in trip that could irk China

The speaker of the Czech upper house of parliament is to travel to Taiwan with a trade mission at the end of August, potentially further souring his country's relations with China which regards the..




Reuters - Published





Defeated China-friendly Taiwan mayor says he won't contest loss

A high-profile, China-friendly Taiwan mayor who lost a recall election last week said on Tuesday he would not contest the vote in the courts, smoothing the way for an election for his replacement.




Reuters - Published





Taiwan warns off Chinese fighters which approached island

Taiwan's air force warned off several Chinese fighter jets that briefly entered Taiwan's air defence identification zone to its southwest on Tuesday, the defence ministry said.




Reuters - Published




Taiwan to further ease coronavirus restrictions

Taiwan will further ease its restrictions related to control of the coronavirus, the government said on Sunday, as the island has kept the pandemic well in hand with only 6 active cases and no local..




Reuters - Published





Taiwan opposition seeks distance from China after poll defeat

Taiwan's main opposition party moved to distance itself from China after one of its most senior officials lost a highly charged recall election, as attitudes harden towards Beijing on the democratic..




Reuters - Published





City speaker jumps to death after Taiwan mayor recall vote

The speaker of the city council in southern Taiwan's Kaohsiung jumped to his death late on Saturday after the mayor lost a highly-charged recall vote, casting a deep pall over what was an already..




Reuters - Published





Taiwan massage parlour struggles as coronavirus cripples tourism

With Taiwan's borders closed to tourists as part of coronavirus controls, the staff at Taipei's Dynasty massage parlour have little to do all day but pace the floors, the number of clients collapsing..




Reuters - Published





U.S. warship sails through Taiwan Strait on Tiananmen anniversary

A U.S. warship sailed through the sensitive Taiwan Strait on Thursday, the U.S. and Taiwanese militaries said, on the same day as the 31st anniversary of China's bloody crackdown on pro-democracy..




Reuters - Published





Carnival's Princess Cruises extends suspension of some voyages

Carnival Corp's Princess Cruises on Thursday extended the suspension of some of its voyages in Australia, Canada and Taiwan as cruise ports around the world remain shut due to the coronavirus crisis.




Reuters - Published





Taiwan calls on China to apologise for Tiananmen crackdown, Beijing cries 'nonsense'

Taiwan called on China on Wednesday to apologise for the bloody 1989 Tiananmen Square crackdown on pro-democracy demonstrators in Beijing, a call dismissed as "nonsense" by China's foreign ministry.




Reuters - Published





Taiwan recall vote stirs acrimony, brings new problems for KMT

A recall vote for a high-profile mayor is stirring political acrimony in Taiwan, with accusations of voter intimidation and official interference, and could bring new problems for the main opposition..




Reuters - Published





'West Bengal shifting to Sweden model to contain coronavirus'

"I feel that they are shifting the model, they were till now going by the hammer and the tongs model which is a lockdown," he said. Referring to the 72-day lockdown in Wuhan, he said that a lockdown of..




IndiaTimes - Published





Taiwan says its people won't choose dictatorship

Taiwan's people will neither choose dictatorship nor bow to violence, the government said on Friday, after a senior Chinese general said Beijing reserved the right to use force to prevent the..




Reuters - Published





Taiwan president visits bookshop to show solidarity with Hong Kongers

Taiwan President Tsai Ing-wen on Friday visited a bookshop that has become a symbol of resistance to perceived Chinese encroachments on Hong Kong's liberties, vowing to give help to the city's citizens..




Reuters - Published





Attack on Taiwan an option to stop independence, top China general says

China will attack Taiwan if there is no other way of stopping it from becoming independent, one of the country's most senior generals said on Friday, a rhetorical escalation between China and the..




Reuters - Published





China says non-peaceful action on Taiwan is last resort

China will use all means to prevent pro-independence forces separating Taiwan from China but non-peaceful action against the Chinese-claimed island is a last resort, the ruling Communist Party's third..




Reuters - Published





Top Chinese general says need to keep military option for Taiwan

China needs to keep both peaceful and military options to resolve the "Taiwan issue", a top Chinese general said on Friday.




Reuters - Published





China says wants 'peaceful reunification' with Taiwan

The head of China's Taiwan Affairs Office said on Friday that "one country, two systems" and "peaceful reunification" is the best way to bring China and Taiwan together.




Reuters - Published





Taiwan pledges help for fleeing Hong Kongers, riles China

Taiwan promised on Thursday to settle Hong Kongers who flee the Chinese-ruled city for political reasons, offering help from employment to counselling, and prompting angry condemnation from Beijing as..




Reuters India - Published

Also reported by •Reuters


Premier Li: China always opposes external interference on Taiwan

China always opposes external interference when it comes to the issue of Chinese-claimed Taiwan, Chinese Premier Li Keqiang said on Thursday as his annual news conference.




Reuters - Published





Taiwan eyes further U.S. arms purchases with new anti-ship missile

Taiwan plans to buy land-based Boeing-made Harpoon anti-ship missiles as part of its military modernisation efforts, its defence ministry said on Thursday, the latest purchase from the United States to..




Reuters - Published





From settlement to counselling, Taiwan promises help for fleeing Hong Kongers

Taiwan on Thursday promised to settle Hong Kongers who flee the Chinese-ruled city due to political reasons, offering help from employment to counselling as China pushes new security legislation that..




Reuters India - Published

Also reported by •Reuters


Taiwan president pledges humanitarian relief for Hong Kongers

Taiwanese President Tsai Ing-wen on Wednesday pledged to draw up a plan to give humanitarian relief to people involved in pro-democracy protests in Taiwan's most concrete intervention since a renewal..




Reuters - Published





BJP MPs 'attend' Taiwan event, irk China

Asking India to refrain from interfering in its "internal" affairs, the Chinese have taken umbrage at BJP MPs Meenakshi Lekhi and Rahul Kaswan's "virtual participation" in the swearing-in ceremony of..




IndiaTimes - Published





Taiwan considers revoking Hong Kong's special status on law fears

China's planned national security law may prompt Taiwan to revoke the special status it extends to Hong Kong, President Tsai Ing-wen said, a move that could anger Beijing and make it harder for Hong..




Reuters India - Published

Also reported by •Reuters


Taiwan promises 'necessary assistance' to Hong Kong's people

Taiwan will provide the people of Hong Kong with "necessary assistance", President Tsai Ing-wen said, after thousands in the Chinese ruled territory protested against Beijing's plans to impose new..




Reuters India - Published

Also reported by •Reuters


China diplomat says U.S. should not challenge China's red line on Taiwan

The United States should not challenge China's red line on Chinese-claimed Taiwan, the Chinese government's top diplomat Wang Yi said on Sunday.




Reuters - Published





Chinese reaction may be a warning so that India sides with it on Covid, Taiwan, says ex-foreign secy Shyam Saran




IndiaTimes - Published





China drops word 'peaceful' in latest push for Taiwan 'reunification'

Chinese Premier Li Keqiang left out the word "peaceful" on Friday in referring to Beijing's desire to "reunify" with Chinese-claimed Taiwan, an apparent policy shift that comes as ties with Taipei..




Reuters - Published





Taiwan urges China to start dialogue with Hong Kong people

Taiwan urged China on Friday to "sincerely start a dialogue" with people in Hong Kong after China proposed new national security legislation for the former British colony.




Reuters - Published





China to encourage Taiwan's people to promote 'reunification'

China will encourage the people of Taiwan to join it in opposing the island's independence and promoting China's "reunification", Chinese Premier Li Keqiang said on Friday, a move likely to worsen..




Reuters - Published




Taiwan urges China not to lead Hong Kong into 'bigger turmoil'

Taiwan's government urged China on Friday not to lead Hong Kong into "bigger turmoil" due to wrong policy decisions, after China proposed new national security legislation for the former British..




Reuters - Published





U.S. to sell Taiwan $180 million of torpedoes, angering China

The U.S government has notified Congress of a possible sale of advanced torpedoes to Taiwan worth around $180 million, further souring already tense ties between Washington and Beijing, which claims..




Reuters - Published