Microsoft
U.S.-headquartered technology company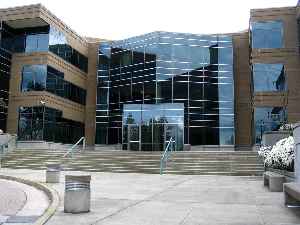 Microsoft Corporation is an American multinational technology company with headquarters in Redmond, Washington. It develops, manufactures, licenses, supports, and sells computer software, consumer electronics, personal computers, and related services. Its best known software products are the Microsoft Windows line of operating systems, the Microsoft Office suite, and the Internet Explorer and Edge web browsers. Its flagship hardware products are the Xbox video game consoles and the Microsoft Surface lineup of touchscreen personal computers. In 2016, it was the world's largest software maker by revenue. The word "Microsoft" is a portmanteau of "microcomputer" and "software". Microsoft is ranked No. 30 in the 2018 Fortune 500 rankings of the largest United States corporations by total revenue.


Farmers need info in climate fight: Bill Gates
"We can help the world's two billion smallholders (farmers) adapt to climate change much quicker if everybody in the agriculture sector has access to quality information," Microsoft founder and..
IndiaTimes - Published
Tech companies back independent watchdog to tackle online extremism
A global working group set up by Facebook, Twitter, YouTube, and Microsoft to remove extremist content will become an independent watchdog working "to respond quicker and work more collaboratively to..
Reuters - Published
Warren Buffett Told Bill Gates To Spend $370 Million On Melinda's Engagement Ring
According to Markets Insider, before Bill Gates got engaged to his wife in 1993, Warren Buffett tried to persuade him to shell out a cool $400 million on an engagement ring. Buffet talks about it in..
Credit: Wochit News Duration: 00:34Published
Microsoft Hired Former Attorney General Eric Holder To Investigate Facial Recognition
Microsoft hired US Attorney General Eric Holder to audit an Israeli facial recognition company called AnyVision. Microsoft's investment was met with backlash by the ACLU. News reports suggest..
Credit: Wochit News Duration: 00:35Published
Amazon challenges Pentagon's cloud award to Microsoft
U.S. Defense Secretary Mark Esper on Friday rejected any suggestion of bias in a Pentagon decision to award Microsoft an up to $10 billion cloud computing contract, after Amazon announced plans to..
Credit: Reuters Studio Duration: 01:30Published
Bill Gates Calls Multiple Meetings With Epstein A 'Mistake In Judgment'
Bill Gates apologized on Wednesday for his association with financier and sex offender Jeffrey Epstein. It was his first public statement since news surfaced that he had met with Epstein more often..
Credit: Wochit News Duration: 00:42Published
Microsoft Tests 4-Day Workweek and Productivity Increases 40%
The company's Japan offices closed every Friday in August during a summer program called the "Work Life Choice Challenge".
Credit: Cover Video STUDIO Duration: 00:59Published
Wall St. looks 'pretty good' at record highs -Colas
DataTrek Research co-founder Nick Colas says Wall Street's record high looks 'pretty good' because financials and 'old school' tech like Apple and Microsoft are leading the rally, with improved..
Credit: Reuters Studio Duration: 06:14Published
Saudi Arabia kicks off IPO of world's biggest oil company
Saudi Aramco started its initial public offering on Sunday, seven weeks after crippling attacks on its oil facilities. David Doyle reports.
Credit: Reuters Studio Duration: 01:52Published
James Mattis: President Said To 'Screw Amazon' On Pentagon Contract
(CNN) A new biography of former Defense Secretary James Mattis reports President Donald Trump personally got involved in who would win a major $10 billion contract to provide cloud computing services..
Credit: Wochit News Duration: 00:34Published
Microsoft beats Amazon for Pentagon's $10 bln cloud computing contract
Microsoft has won the Pentagon's $10 billion cloud computing contract, the Defense Department said on Friday, beating out favorite Amazon. Mia Womersley reports
Credit: Reuters Studio Duration: 01:47Published
Wall Street pressured by global growth concerns
Yahaira Jacquez wraps up Friday's market action on Wall Street.
Credit: Reuters Studio Duration: 01:45Published
Key earnings next week: McDonald's, Boeing, Caterpillar
Earnings season heats up in the coming week with key quarterly results and updates from several marquee names including McDonald's, Boeing, Catepillar, Microsoft and Amazon. Conway G. Gittens has the..
Credit: Reuters Studio Duration: 01:45Published
Wall Street slips as weak economic data offsets earnings strength
Wall Street lost ground on Wednesday as weak U.S. economic data and simmering geopolitical tensions spooked buyers away from the equities market, despite a string of generally positive third-quarter..
Credit: Reuters Studio Duration: 01:31Published
After Microsoft, now Google to open AI lab in India
DESI BOT: Google Assistant made available in Hindi, 8 more regional languages
DNA - Published
Hyderabad: Microsoft CEO Satya Nadella's father BN Yugandhar passes away at 80
Known for his simplicity, Yugandhar was an IAS officer of 1962-batch.
DNA - Published
Search this site and the web:
You Might Like