Monaco
Principality forming an enclave within France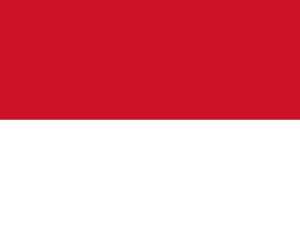 Monaco, officially the Principality of Monaco, is a sovereign city-state, country, and microstate on the French Riviera in Western Europe. It is bordered by France to the north, east and west, and by the Mediterranean Sea to the south. The principality is home to 38,682 residents and is widely recognised for being one of the most expensive and wealthiest places in the world. The official language is French, although Monégasque, English and Italian are spoken and understood by a sizeable group.


Air bridges: Europeans who do not need to quarantine on arrival in the UK

A list of countries and territories in Europe from which people don't need toquarantine on arrival in the UK, after France, Malta, Monaco and theNetherlands were all added to the quarantine list.
Credit: PA - Press Association STUDIO Duration: 00:49
Published
Holidaymakers arrive back in UK with minutes to spare before quarantine deadline

British holidaymakers have arrived back from France with minutes to sparebefore the new quarantine deadline. Transport Secretary Grant Shapps announcedlate on Thursday that anyone arriving from France..
Credit: PA - Press Association STUDIO Duration: 00:59
Published
Cheptegei smashes 5,000 metres world record at Monaco Diamond League

SHOWS: FONTVIEILLI, MONACO (AUGUST 14, 2020) (POOL VIA REUTERS - ACCESS ALL) 1. STILL PHOTO SHOWING UGANDA'S JOSHUA CHEPTEGEI RUNNING DURING THE 5,000 METRES RACE AT THE MONACO DIAMOND LEAGUE MEET EN
Credit: Reuters - Sports Duration: 00:25
Published
Grant Shapps defends new France quarantine measures

Transport Secretary Grant Shapps says a 66% increase of positive coronaviruscases in France has led to the Government's decision to impose a 14-dayquarantine on travellers returning to the UK. The..
Credit: PA - Press Association STUDIO Duration: 01:19
Published
Shapps adds France to quarantine list

Transport Secretary Grant Shapps has announced quarantine restrictions for travellers from France will be imposed from this weekend. Those coming from the Netherlands, Monaco, Malta, Turks & Caicos &..
Credit: ODN Duration: 01:37
Published
You Might Like
Troglodyte 'eco' villa carved out of Monaco rock face
Armed with a vision and a large saw, architects Jean-Pierre Lott and Patrick Raymond have crafted a luxury 'eco' villa out of a rock face in Monaco, using cork insulation, water recycling and solar..
Reuters - Published
Search this site and the web: