Warner Bros.
American entertainment company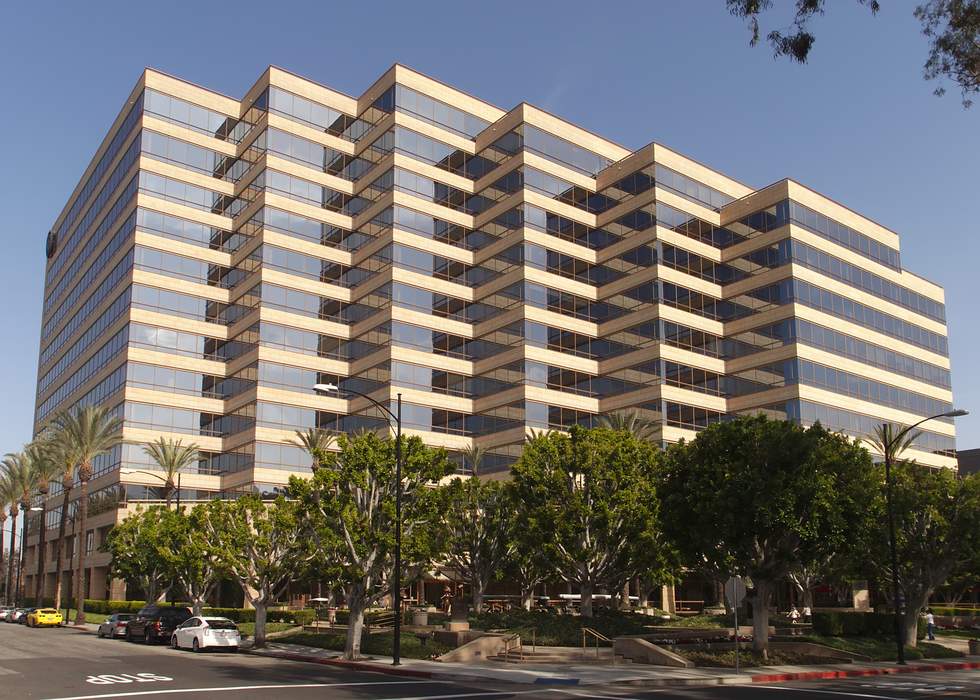 Warner Bros. Entertainment Inc. is an American diversified multinational mass media and entertainment conglomerate headquartered at the Warner Bros. Studios complex in Burbank, California, and a subsidiary of AT&T's WarnerMedia through its Studios & Networks division. Founded in 1923 by brothers Harry, Albert, Sam, and Jack Warner, the company established itself as a leader in the American film industry before diversifying into animation, television, and video games, and is one of the "Big Five" major American film studios, as well as a member of the Motion Picture Association (MPA).


You Might Like
Pepe Le Pew Axed from 'Space Jam' Sequel, Even Before Controversy
Pepe Le Pew's problematic behavior appears to have been something Warner Bros. was well aware of before he was called out anew ... because he reportedly doesn't make a single appearance in the new..
TMZ.com - Published
Ice Cube Accuses Warner Bros of Holding Back 'Friday' Franchise
Ice Cube is just as pissed as you are that there hasn't been a "Friday" sequel in nearly 20 years, and he's blaming Warner Bros for blocking the franchise. Cube just fired a shot at WB on Twitter,..
TMZ.com - Published
Daymond John Says Warner Bros. Streaming Films Rocks Industry, U.S. Economy
Warner Bros' plan to stream new movie releases will not only rock the theater industry, but also impact the U.S. economy ... according to Daymond John. The "Shark Tank" star joined "TMZ Live" Friday to..
TMZ.com - Published
Johnny Depp Out of 'Fantastic Beasts' After Losing Wife-Beating Case
Johnny Depp's suffering a huge blow to his career on the heels of losing his wife-beating case ... he's no longer starring in 'Fantastic Beasts.' The actor says Warner Bros. asked him to step down from..
TMZ.com - Published
MOVIE REVIEW: Birds of Prey
by Graham Pierrepoint - BIRDS OF PREY IMDb Dir: Cathy Yan Starring Margot Robbie, Mary Elizabeth Winstead, Jurnee Smollett-Bell, Rosie Perez, Chris Messina, Ella Jay Basco, Ali Wong, Ewan McGregor..
One News Page Staff - Published
MOVIE REVIEW: The Good Liar
by Graham Pierrepoint - THE GOOD LIAR IMDb Dir: Bill Condon Starring Ian McKellen, Helen Mirren, Russell Tovey, Jim Carter 2.5 STARS (out of 5) With a cast boasting two big stars like McKellen..
One News Page Staff - Published
MOVIE REVIEW: Joker
by Graham Pierrepoint - JOKER IMDb Dir: Todd Phillips Starring Joaquin Phoenix, Robert De Niro, Zazie Beetz, Frances Conroy 4.5 STARS (out of 5) DISCLAIMER: While I am reviewing this movie for the..
One News Page Staff - Published
MOVIE REVIEW: IT Chapter Two
by Graham Pierrepoint - IT CHAPTER TWO IMDb Dir: Andy Muschietti Starring Jessica Chastain, James McAvoy, Bill Hader, Isaiah Mustafa, Jay Ryan, James Ransone, Andy Bean, Bill Skarsgard 4 STARS (out..
One News Page Staff - Published
Firefighters tackle blaze at Warner Bros UK studio
Firefighters were tackling a blaze on Thursday at Warner Bros studios north of London, where the Harry Potter films were shot
Reuters - Published
MOVIE REVIEW: Pokemon Detective Pikachu
by Graham Pierrepoint - POKEMON DETECTIVE PIKACHU IMDb Dir: Rob Letterman Starring Ryan Reynolds, Justice Smith, Kathryn Newton, Suki Waterhouse, Omar Chaparro, Chris Geere, Ken Watanabe, Bill Nighy..
One News Page Staff - Published