A. K. Antony
Indian politician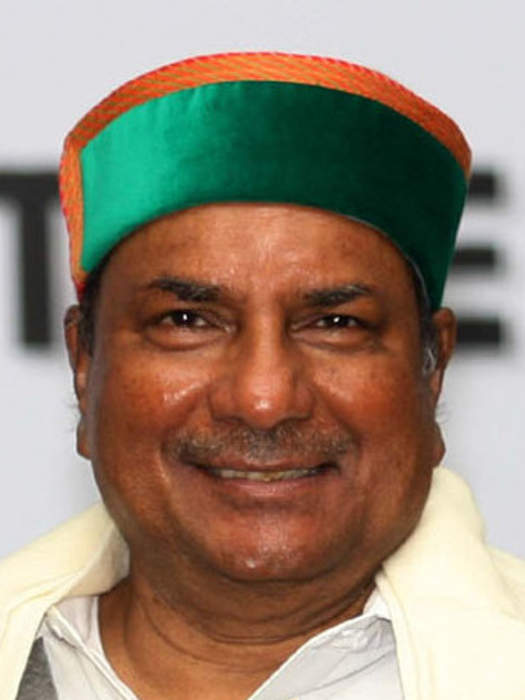 Arackaparambil Kurien Antony, better known as A. K. Antony is an Indian politician and attorney who was the 23rd Defence Minister of India. He is the current Member of Parliament in the Rajya Sabha, from Kerala for the fifth term since 1985. He also currently serves as the Chairman of the Disciplinary Action Committee of the All India Congress Committee, Congress Working Committee, and member of the Congress Core Group and Central Election Committee.


You Might Like
In the name of disengagement, India surrendered land to China at LAC: Former defence minister AK Antony
IndiaTimes - Published
Leaking official secret of military ops is treason: AK Antony
Leaking of official secret of military operations is treason and those involved must be punished and the prime minister must come clean, Congress leader A K Antony said Wednesday referring to the..
IndiaTimes - Published
AK Antony to lead Cong poll campaign in Kerala
IndiaTimes - Published
Rahul Gandhi flies to Italy, Congress defends absence on foundation day
Senior leader AK Antony hoisted the Congress flag at the party headquarters due to non-attendance of both the top leaders of the Gandhi family.
DNA - Published
Jaswant Singh played key role in improving relations with US in defence areas: AK Antony
"I'd like to pay respectful homage in the memory of late Jaswant Singh. He was one of the most successful defence ministers, the country has seen. His military background helped him strengthen our..
IndiaTimes - Published
CWC meet: Manmohan Singh, Antony say Sonia Gandhi should continue till new party chief is elected
Even as Congress interim president Sonia Gandhi asked the Congress Working Committee (CWC) members to relive her from the top post, senior party leaders Manmohan Singh and AK Antony said that she..
IndiaTimes - Published
Congress marks 135th foundation day, says it is always 'India first' for party
The Congress on its 135th foundation day on Saturday said India has always come first for it through the ages and sacrifice for the nation stands above all else for the party. On the occasion, Congress..
IndiaTimes - Published
Spare Sonia Gandhi the pressure of leading Congress, AK Antony said
Congress leader AK Antony argued at the CWC meeting that Sonia Gandhi should be spared the pressures of being the interim Congress president. But the working committee opposed his remarks and..
IndiaTimes - Published
Rahul was, is and will be the boss: Surjewala
The party said the meeting of senior leaders in the afternoon did not discuss the leadership issue as was being speculated. Senior Congress leaders, including AK Antony, Ahmed Patel and Ghulam Nabi..
IndiaTimes - Published
Congress mulls naming interim president
If Rahul Gandhi does not relent on his decision to quit as party president, The Congress might have to name a senior leader as its "interim president" who would preside over a collegium of leaders for..
IndiaTimes - Published