Gwyneth Paltrow
American actress and businesswoman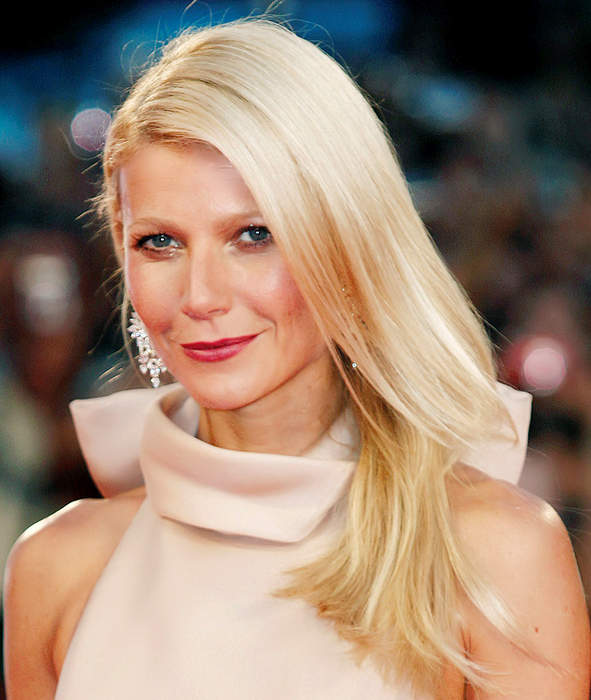 Gwyneth Kate Paltrow is an American actress, author, businesswoman, model and singer. She is the recipient of various accolades, including an Academy Award, a Golden Globe Award, and a Primetime Emmy Award.


You Might Like
Gwyneth Paltrow To Hailey Bieber, 'I F***ed Your Dad In A Bathroom,' Just Kidding!!
Gwyneth Paltrow told a crappy joke to Hailey Bieber about sleeping with her father, Stephen Baldwin ... in a bathroom of all places, creating an awkward on-camera moment between the two. The..
TMZ.com - Published
Gwyneth Paltrow Thought She Was Dying After Her Father's Passing
The pain Gwyneth Paltrow went through after her dad passed away was so physical, the actress thought she was going to die not long after his funeral. Gwyneth opened up about Bruce Paltrow's death on..
TMZ.com - Published
Gwyneth Paltrow's company sued after man claims vagina-scented candle 'exploded'
Gwyneth Paltrow's lifestyle company is being sued after a man alleged one of its "vagina-scented" candles "exploded". 
Sky News - Published
Gwyneth Paltrow's Goop Sued Over Allegedly Exploding 'Vagina' Candles
A man who says he bought a "This Smells Like My Vagina" candle from Gwyneth Paltrow's Goop company claims it could have killed him when it exploded ... and he's now filed a class-action lawsuit about..
TMZ.com - Published
Paltrow's long COVID 'healing' methods criticised by NHS medical director
Gwyneth Paltrow's unusual methods for tackling long COVID have been criticised by an NHS boss for not following "serious science". 
Sky News - Published
Gwyneth Paltrow's Goop Selling Vibrator for Valentine's Day
Gwyneth Paltrow's all about the V ... so she's pitching the perfect gift of self-love for Valentine's Day. Gwyneth's company, Goop, is unveiling its first vibrator, which it's rolling out on..
TMZ.com - Published
Sauna Stars -- Don't Sweat It!!!
The winter weather isn't going anywhere anytime soon ... so these stars are taking matters into their own hands and turning up the temp! Celebs such as Tyler Blackburn, Ashley Tisdale, Gwyneth Paltrow..
TMZ.com - Published
Gwyneth Paltrow says she is uncomfortable with her fame
She may have won an Oscar aged just 26 but Gwyneth Paltrow has admitted she has never really felt comfortable with the fame her success has brought her.
Sky News - Published