National Health Service (England)
Publicly-funded healthcare system in England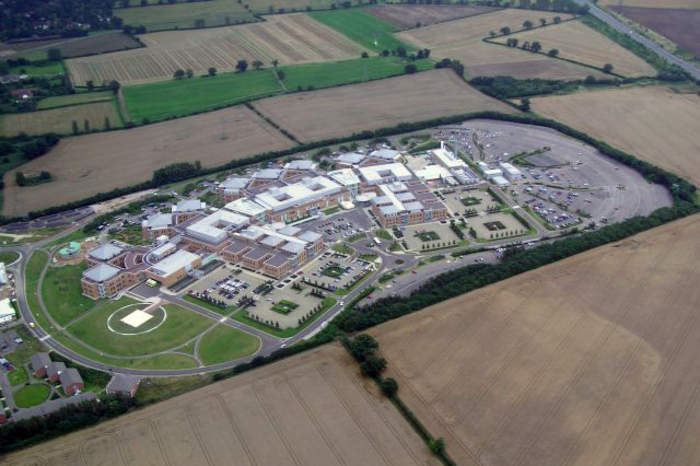 The National Health Service (NHS) is the publicly funded healthcare system in England, and one of the four National Health Service systems in the United Kingdom. It is the second largest single-payer healthcare system in the world after the Brazilian Sistema Único de Saúde. Primarily funded by the government from general taxation, and overseen by the Department of Health and Social Care, the NHS provides healthcare to all legal English residents and residents from other regions of the UK, with most services free at the point of use for most people. The NHS also conducts research through the National Institute for Health and Care Research (NIHR).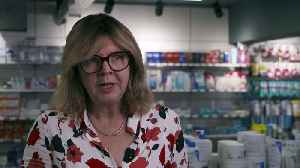 Women to get contraceptive pill from chemists in England

Almost half a million women will be able to get the contraceptive pill from pharmacies in England, from next month, without the need for a GP appointment. "What we are doing is increasing..
Credit: ODN Duration: 00:28
Published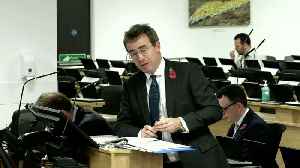 Former No10 adviser wrote 'NHS F*****' in Sage meeting notes

The Covid-19 Inquiry has heard that a former adviser to the prime minister during the pandemic wrote "NHS f***** in any scenario" in his notes at a Scientific Advisory Group for Emergencies (Sage)..
Credit: ODN Duration: 01:45
Published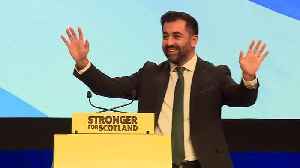 Yousaf: Scotland to freeze council tax next year

The Scottish first minister has announced council tax in Scotland will be frozen next year at the SNP Conference in Aberdeen. Humza Yousaf also revealed that his party will invest £300 million over..
Credit: ODN Duration: 04:03
Published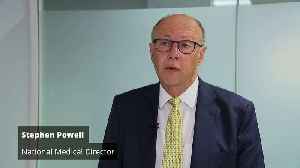 NHS England anticipates busy winter as waiting lists rise

Professor Stephen Powis, the National Medical Director for NHS England, says he "anticipates a busy winter" as new figures show NHS waiting lists have hit a new record high, with more people facing..
Credit: ODN Duration: 00:52
Published
You Might Like



NHS will remain free at point of use 'as long as I'm alive', new health secretary vows

The new health secretary has promised the NHS will remain free at the point of use as long as she is "alive" as the service gears up for another difficult winter.




Sky News - Published





Winter vomiting bug cases far higher this year, warns NHS

Nearly three times more people are suffering from the winter vomiting bug in England than at this time last year, according to NHS data released today.




Sky News - Published





Major police investigation launched into former NHS neurologist

Police have launched a major investigation into a former NHS consultant neurologist struck off after Northern Ireland's largest-ever recall of patients.




Sky News - Published





Senior doctors' strike could end after new pay offer from government

A new pay offer has been made to NHS consultants which could end long-running strike action in England.




Sky News - Published





Sunak says 'more to do' to bring down migration as he comes under pressure from cabinet

Rishi Sunak has said there is "more to do" to bring down legal migration - as he comes under pressure from within his cabinet to crack down on visas for foreign NHS workers.




Sky News - Published





'Highly unlikely' Tories will meet 40 new hospitals pledge - amid warning NHS 'crumbling before our eyes'

It is "highly unlikely" the government will deliver on its pledge to build 40 new hospitals, a group of MPs has claimed - while warning the NHS is "crumbling before our eyes".




Sky News - Published





NHS should offer women therapy for the menopause, new guidance says

Women should be offered therapy on the NHS to help ease the symptoms of the menopause, according to new guidance.




Sky News - Published





NHS makes 'truly momentous' pledge to eliminate cervical cancer by 2040

The NHS has made a "truly momentous" pledge to eliminate cervical cancer in England by 2040.




Sky News - Published





Chickenpox vaccine should be introduced on NHS, experts recommend

The chickenpox vaccine should be introduced on the NHS, the Joint Committee on Vaccination and Immunisation (JCVI) has said.




Sky News - Published





Dangerous eating and drinking habits tracked by NHS AI through people's Kettles and fridges

The NHS is using artificial intelligence to monitor people's eating and drinking habits in a bid to reduce "avoidable" hospital admissions ahead of a busy winter period.




Sky News - Published





First minister urged to sack leadership of NHS board amid 'corporate homicide probe'

A failure to sack the leadership of Scotland's largest health board would be allowing the "suspects to walk the crime scene" amid a corporate homicide investigation, Scottish Labour leader Anas Sarwar..




Sky News - Published





NHS England waiting list hits record high as 6.5m on hold for routine treatment

The number of people in England waiting to start routine hospital treatment has hit a record high.




Sky News - Published




Patient reports NHS health board to police over disgraced surgeon who harmed dozens

A victim of a disgraced brain surgeon has filed evidence to Police Scotland, accusing NHS Tayside of "reaching the threshold of criminality" while the doctor was "armed with a scalpel".




Sky News - Published





Hope for Alzheimer's blood tests on the NHS within five years

Blood tests which help detect Alzheimer's could be made available on the NHS within five years as charities join forces for a £5m project.




Sky News - Published





'It was a gift': 'Repurposed' Drug that could prevent breast cancer to be offered to nearly 300,000 women

A "repurposed" drug that could prevent breast cancer as well as treat it will be offered to almost 300,000 women, NHS officials have revealed.




Sky News - Published





Hancock wanted to decide 'who should live and die' if NHS overwhelmed in pandemic

Matt Hancock wanted to "ultimately decide who should live and who should die" if hospitals were overwhelmed in the pandemic, according to a former head of NHS England.




Sky News - Published





Boris Johnson blames NHS 'bed blocking' on need for first COVID lockdown

Boris Johnson has claimed he was forced to plunge the UK into lockdown because of NHS "bed blocking".




Sky News - Published





NHS trust and ward manager face manslaughter trial over patient death in 2015

An NHS trust and a ward manager face trial for manslaughter after allegedly failing to remove a method of suicide from a 22-year-old patient.




Sky News - Published




Parents 'begging' NHS to let them take dying baby to Italy after treatment offer

An Italian hospital has offered to treat a critically ill eight-month-old baby whose parents lost a legal battle for her to stay on life-support in the UK, campaigners have said.




Sky News - Published




Patients on record-high NHS waiting list will get chance to travel for treatment

Thousands of patients stuck on the record-high NHS England waiting list will be given the opportunity to travel to other hospitals in the country for earlier treatment.




Sky News - Published





NHS waiting list 'could reach 8 million by next summer' even if there are no further strikes

The NHS waiting list could reach 8 million by next summer regardless of whether strike action continues, according to new research.




Sky News - Published





NHS patients still face postcode lottery for urgent care, MPs' report finds

Patients in need of urgent medical attention are still subject to a postcode lottery where the quality of care depends on where they live, MPs have warned.




Sky News - Published





Expectant mothers and patients needing emergency treatment at risk of harm because of failing NHS care

Expectant mothers and patients needing emergency care are at risk of harm because of failing NHS maternity and ambulance services, according to a damning report by the country's healthcare regulator.




Sky News - Published





Welsh government outlines cuts to protect NHS budget

The Welsh government has outlined cuts to some services amid "unprecedented" financial pressures.




Sky News - Published





More than half of people do not trust NHS to deliver timely cancer treatment - poll

More than half of people have no faith they would receive timely treatment on the NHS if they were diagnosed with cancer, a poll has suggested.




Sky News - Published





NHS waiting list in England hits record high

The number of people in England waiting to start routine hospital treatment has hit a record high.




Sky News - Published





Patients died after doctor failed to properly follow-up colonoscopies

Three patients given colonoscopies by an NHS doctor died and three others suffered harm after they failed to receive the appropriate follow-up treatment, a health board has admitted.




Sky News - Published





Nursing union pours cold water over Starmer overtime plan

Nursing union leaders have criticised Sir Keir Starmer's plan to cut waiting lists by encouraging staff to work overtime - saying "too often the NHS runs on the goodwill of staff".




Sky News - Published





NHS leaders say junior doctor and consultant strike action 'causing significant risk to patients'

NHS leaders have for the first time said that junior doctor and consultant strike action is "causing significant disruption and risk to patients".




Sky News - Published





Shortage of ADHD medication due to 'excessive increases in demand'

There is a shortage of some ADHD medications due to "excessive increases in demand", the NHS has said.




Sky News - Published





NHS trust involved in legal battle with teen over her death named

The NHS trust involved in a legal battle with a teenager over her treatment before her death can now be named as University Hospitals Birmingham.




Sky News - Published





90-minute 'accordion' procedure 'safe and effective' way for NHS to tackle obesity

A 90-minute procedure to help treat obesity has been deemed as "safe and effective" for the NHS to use in England.




Sky News - Published





Just two in five new doctors joining the NHS are trained in the UK, says report

Student nurses and doctors are dropping out of training at an alarming rate, leading to severe strain on the NHS as the UK struggles to produce home-grown workers, according to a new report.




Sky News - Published





Treatment that lengthens lives of patients with incurable breast cancer rejected for NHS use

A treatment for patients with incurable breast cancer has been rejected for use on the NHS.




Sky News - Published





Lib Dem leader to target Tory 'soap opera' with plan to 'fix' economy and NHS

Sir Ed Davey will close this week's Liberal Democrat conference by promising to "fix our economy with care" after the Conservatives "broke" it with "carelessness".




Sky News - Published





Number of appointments rescheduled after NHS strike action passes one million

The number of acute inpatient and outpatient appointments rescheduled as a result of strike action by junior doctors and consultants has now exceeded one million, according to new figures.




Sky News - Published





Teenager who died after NHS legal battle over treatment named

A 19-year-old who died after a legal battle with an NHS Trust over her treatment has been named.




Sky News - Published





Mental health patient says NHS care has done her more damage than repair

After the government announced a five-year suicide prevention strategy and prepares to launch a national investigation in mental health services next month, one patient explains why NHS care is failing..




Sky News - Published





Hospitals in Devon enter 'highest level of escalation' after 'pressures' caused by strikes

The NHS in Devon says it is preparing to take extra measures to keep patients safe because hospital emergency departments are under pressure caused by striking doctors.




Sky News - Published





Baboon poo could treat diabetic ulcers and save the NHS hundreds of millions of pounds

Viruses found zoo animal poo could be used to treat diabetic foot ulcers and save the NHS £1bn a year, researchers have suggested.




Sky News - Published





Trans people 'hung out to dry' by NHS, grieving mother of young trans woman says

Transphobia is a "deliberate policy" within the NHS, the family of a young trans woman has said.




Sky News - Published





Safety of maternity care at two NHS hospitals 'inadequate' as staff 'pushed to the brink'

The safety of maternity care at two Midlands NHS hospitals has been rated "inadequate" , with "staff pushed to the brink" and mothers and babies put at risk.




Sky News - Published





NHS to receive extra £200m ahead of busiest season

The NHS will receive a £200m boost from the government ahead of the busiest months of the year for them.




Sky News - Published





PM and health secretary to host NHS talks to head off winter crisis

Prime Minister Rishi Sunak and Health Secretary Steve Barclay will today meet health experts as they seek to "mitigate winter pressures" hitting the NHS this year.




Sky News - Published





Third of NHS female surgical staff have been sexually assaulted, including rape, in the last five years, study reveals

Almost a third of NHS female surgical staff have been sexually assaulted, including rape, in the last five years, a new survey has revealed.




Sky News - Published





NHS chief says service must 'reflect now' on issues of 'culture and confidence' raised by Lucy Letby case

Issues highlighted by the Lucy Letby case around NHS culture and the confidence of its staff and patients to speak out must be reflected on now, NHS chief executive Amanda Pritchard has said.




Sky News - Published





'Significant concern' as third of UK medical students 'plan to quit NHS'

One in three UK medical students intend to leave the country to practise medicine - with many not planning to come back, a survey suggests.




Sky News - Published





Brits flock to NHS for heatstroke advice as today could be hottest day of the year so far

With temperatures looking set to top 30C today, the NHS has reported a surge in Brits seeking advice on heat exhaustion.




Sky News - Published





Snail's pace on NHS promises a risk for PM - with bosses not 'certain' hospitals with RAAC are safe

As the concrete crisis spreads to our courts and prisons, the parliamentary Public Accounts select committee put NHS officials and a senior civil servant through their paces to clarify exactly what is..




Sky News - Published





Grieving parents claim they were 'bullied' by under-review health trust

A couple whose baby died after being in the care of an NHS trust that was under review were made to feel "insignificant" and like they "don't have a voice".




Sky News - Published