Haryana Police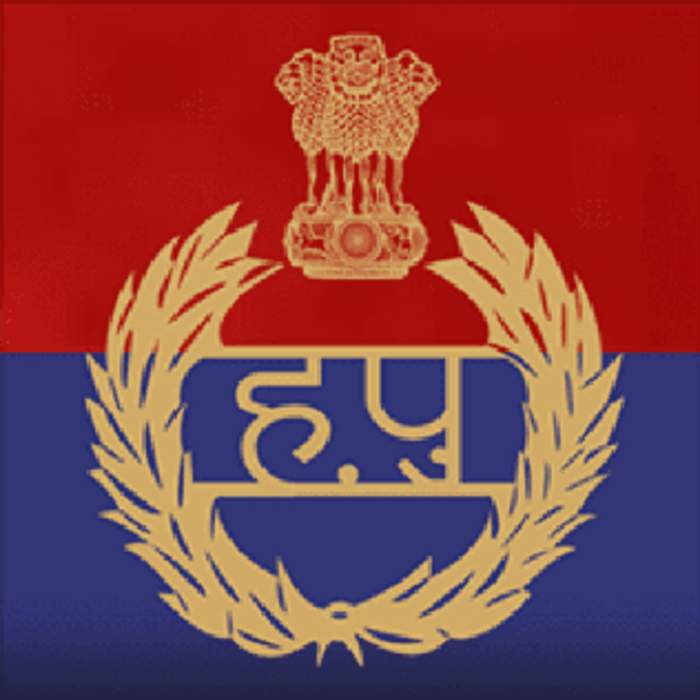 The Haryana Police Department is the law enforcement agency for the state of Haryana, India. Present DGP of Haryana Police is P. K. Agarwal since August 16, 2021. He is an IPS officer of 1988 batch.


You Might Like
Haryana Police arrest one in connection with ruthless murder on Singhu border
On Friday morning, the body of a man, with hands and legs chopped off, was found hanging on a police barricade at the Singhu border.
DNA - Published
Haryana chief minister holds BKU chief responsible for vandalism at kisan mahapanchayat
CM Manohar Lal Khattar on Sunday held Bhartiya Kisan Union (BKU) chief responsible for the vandalism at the 'kisan mahapanchayat' venue where he was supposed to address the farmers who have been..
IndiaTimes - Published
Haryana Police uses teargas to stop farmers' group from moving towards Delhi
IndiaTimes - Published
Case against 13 farmers in Haryana for blocking CM Khattar's convoy
Haryana Police has registered a case against 13 farmers on various charges including attempt to murder and rioting after a group of peasants protesting against the Centre's new farm laws had allegedly..
IndiaTimes - Published
Bharat Bandh: Delhi, Haryana police issue traffic advisory; roads to avoid today
In view of the call for nation-wide 'Bharat Bandh' on Tuesday given by various farmers' organizations protesting the Centre's new farm laws, Delhi and Haryana Police have issued a travel advisory..
IndiaTimes - Published
Bharat Bandh latest updates: These roads will be closed today, check alternate routes
Both Delhi and Haryana Police have issued advisories for people who are planning to commute to or from the national capital region.
DNA - Published
Haryana Police issues travel advisory for Bharat Bandh on December 8, check details here
Director General of Police Navdeep Singh Virk said that in the wake of the bandh, extensive arrangements have been made for convenience of citizens.
DNA - Published
Farmers standing resolutely in face of Modi govt's 'cruelty': Rahul Gandhi
Farmers are standing resolutely in the face of "cruelty", Congress leader Rahul Gandhi said on Thursday as he hit out at the Modi government after Haryana Police used water cannons and teargas to..
IndiaTimes - Published
Nikita Tomar murder: Violence erupts between police and protestors in Ballabgarh; several detained
Haryana Police lathi-charged and detained several people after some miscreants tried to disrupt the law and order situation in Ballabgarh, while a 'mahapanchayat' was underway over the murder of Nikita..
DNA - Published
MLAs in Manesar resort moved out through 'secret door' when SOG team arrived: Rajasthan Congress chief Dotasra
Rajasthan Congress president Govind Singh Dotasra on Saturday claimed that Special Operations Group (SOG) team was made to wait by Haryana Police until the MLAs inside the resort (in Manesar) were..
IndiaTimes - Published