Punjab
Region in South Asia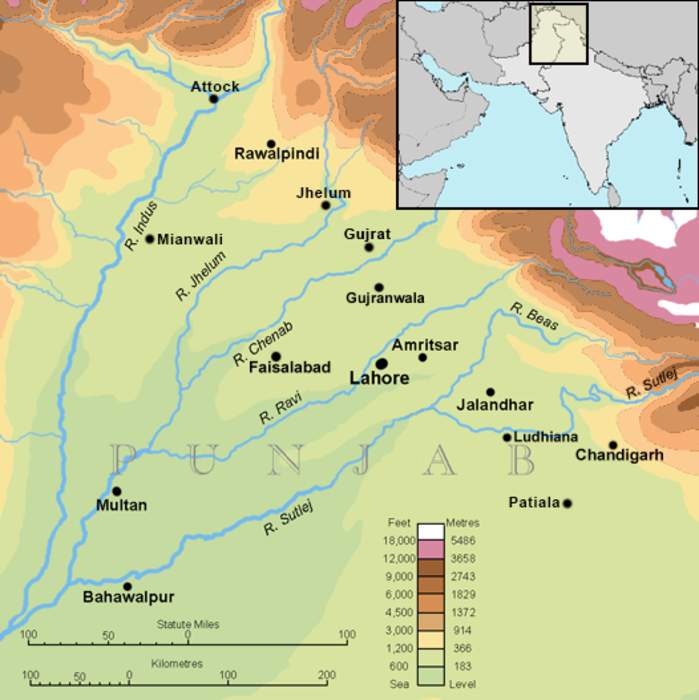 The Punjab, also spelled and romanised as Panjāb, is a geopolitical, cultural and historical region in South Asia, specifically in the northern part of the Indian subcontinent, comprising areas of eastern Pakistan and northern India. The boundaries of the region are ill-defined and focus on historical accounts.


You Might Like
Crack down on farm fires in next 3 weeks: PMO to states
Faced with the prospect of air quality dipping due to Diwali firecrackers, adverse weather conditions and an influx of emissions from stubble burning, the Prime Minister's office has asked Punjab and..
IndiaTimes - Published
Search this site and the web: