Ed Miliband
British politician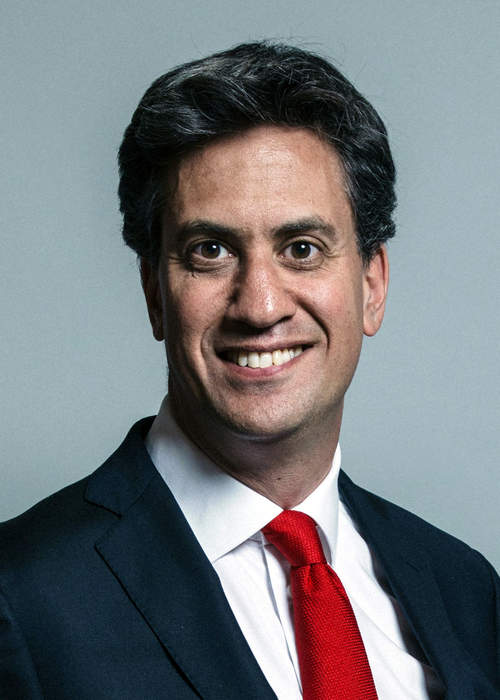 Edward Samuel Miliband is a British politician serving as Shadow Secretary of State for Climate Change and Net Zero since 2021. He has been the Member of Parliament (MP) for Doncaster North since 2005. Miliband was Leader of the Labour Party and Leader of the Opposition between 2010 and 2015, resigning after Labour's defeat at the 2015 general election. Alongside his brother, Foreign Secretary David Miliband, he served in the Cabinet from 2007 to 2010 under Prime Minister Gordon Brown.


Labour: U-turn on windfall tax is lumbering over the hill

Shadow Climate Secretary Ed Miliband tells the House of Commons that a "massive u-turn" from the government on a possible windfall tax on energy companies is "lumbering slowly over the hill". He tells..
Credit: ODN Duration: 01:12
Published
Labour call for windfall tax on energy firms

Shadow Climate Change Secretary Ed Miliband says the government should introduce a windfall tax on energy firms to help families struggling with the cost of living crisis. Report by Etemadil. Like us..
Credit: ODN Duration: 00:53
Published
You Might Like
Search this site and the web: