Scottish National Party
Scottish political party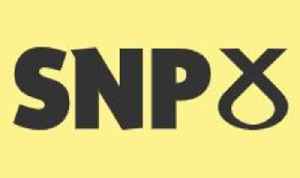 The Scottish National Party is a Scottish nationalist, social-democratic political party in Scotland. The SNP supports and campaigns for Scottish independence within the European Union, with a platform based on civic nationalism. The SNP is the third-largest political party by membership in the United Kingdom, behind the Labour Party and the Conservative Party and it is the largest political party in Scotland, where it has the most seats in the Scottish Parliament and 48 out of the 59 Scottish seats in the House of Commons of the Parliament of the United Kingdom. The current Scottish National Party leader, Nicola Sturgeon, has served as First Minister of Scotland since November 2014.


SNP's Ian Blackford calls out the PM on Rashford's food campaign

SNP Westminster leader Ian Blackford said Marcus Rashford "has shown more moral leadership in tackling poverty in a matter of days than this Tory government has in this past decade of cuts".
Credit: PA - Press Association STUDIO Duration: 01:13
Published
Critics lead backlash against Dominic Cummings' statement

Dominic Cummings has faced huge backlash from politicians and the public after being accused of flouting the rules he helped impose on the rest of the country. Critics included political commentator..
Credit: PA - Press Association STUDIO Duration: 01:44
Published
Ian Blackford calls for Dominic Cummings to resign

The Scottish National Party's Westminster leader Ian Blackford has called on Dominic Cummings to resign over allegations he broke lockdown rules by travelling hundreds of miles to his parents while..
Credit: ODN Duration: 01:05
Published
Brexit briefing: 228 days until the end of the transition period

The UK left the European Union on January 31. Here we look at the latest figures and key dates in the ongoing Brexit process. Europe's chief Brexit negotiator has been told there is "significant..
Credit: PA - Press Association STUDIO Duration: 00:50
Published
You Might Like



Johnson tells Scottish nationalists to stop trying to break up United Kingdom

British Prime Minister Boris Johnson said on Thursday the Scottish National Party (SNP) should stop trying to break up the United Kingdom and focus more on delivering policy for the people of Scotland.




Reuters - Published





UK PM Johnson must accept another Scottish independence vote: Sturgeon

British Prime Minister Boris Johnson needs to "focus on reality" and recognize that the Scottish National Party (SNP) has been given a mandate for a second independence referendum, Scottish First..




Reuters - Published





UK Liberal Democrat leader Swinson loses seat to Scottish National Party

The leader of Britain's pro-European Union Liberal Democrats, Jo Swinson, lost her parliamentary seat to the Scottish National Party on Friday.




Reuters - Published





SNP would enter 'less formal arrangement' with Labour: Scottish first minister

Scotland's first minister, Nicola Sturgeon, said on Sunday the Scottish National Party would only ever enter into a "less formal arrangement" to support a minority government formed by the main..




Reuters - Published





UK Labour says 'no deals' as SNP urges new Scottish independence vote

Britain's main opposition Labour Party said it is not doing any deals as the Scottish National Party (SNP) set a second independence vote as a condition for backing Labour if next month's general..




Reuters - Published





SNP will aim to ally against Conservatives in event of hung parliament: Sturgeon

First Minister Nicola Sturgeon said on Friday her Scottish National Party (SNP) would seek to form "a progressive alliance" in the event of a hung parliament at Westminster after next month's general..




Reuters - Published





Scottish kingmakers in UK election? SNP will support 'progressive politics'

Scottish nationalists said on Friday they would support 'progressive politics' if the election threw up a hung parliament and refused to rule out propping up Labour to get another independence..




Reuters - Published





Boris Johnson to tell Scotland: vote Conservative to stop independence bid

British Prime Minister Boris Johnson heads to Scotland on Thursday to say a Dec. 12 election victory for his Conservative Party will halt Scottish National Party (SNP) plans to hold another..




Reuters - Published





Scotland's Sturgeon says to demand powers for new independence referendum

Scottish National Party (SNP) leader Nicola Sturgeon said on Friday she would make a demand before Christmas for the powers to hold another independence referendum.




Reuters - Published





Scotland's Sturgeon asks Labour's Corbyn to back snap general election: The Sun

Scottish National Party (SNP) leader Nicola Sturgeon asked British opposition Labour leader Jeremy Corbyn to back a snap general election during a secret meeting, The Sun reported on Thursday.




Reuters - Published





Scotland's Sturgeon says SNP will not vote for Johnson's Brexit deal

The Scottish National Party (SNP) will not vote for Prime Minister Boris Johnson's Brexit deal in parliament because it poses a much harder exit from the European Union, leader Nicola Sturgeon said on..




Reuters - Published





Sick of Brexit, Scotland's Sturgeon vows new independence vote in 2020

Scotland must hold another independence referendum in 2020 and will soon request the powers needed to hold it legally, Scottish National Party (SNP) leader Nicola Sturgeon said on Tuesday.




Reuters - Published





Scotland must hold independence referendum in 2020: SNP's Sturgeon

Scotland must hold an independence referendum in 2020 and will soon request the powers needed to hold it legally, Scottish National Party (SNP) leader Nicola Sturgeon said on Tuesday.




Reuters - Published





SNP to back Labour UK government only with Scottish independence vote: FT

The Scottish National Party (SNP) would only support a minority Labour UK government if it agrees to authorize a second independence referendum for Scotland, the Financial Times report on Friday.




Reuters - Published





SNP spokesman: Remove PM Johnson and no-deal threat, then have an election

Scottish National Party spokesman Ian Blackford on Wednesday said parliament needed to remove Prime Minister Boris Johnson and eliminate the threat of a no-deal Brexit before it would agree to hold a..




Reuters - Published





UK will have election 'when the time is right': SNP

British opposition parties will not back Prime Minister Boris Johnson's preferred timing for an early election but voters will not have to wait long before going to the polls, the Scottish National..




Reuters - Published




SNP says priority is avoiding no deal Brexit, then election date

The opposition Scottish National Party (SNP) will only agree a date for a general election when it is sure Britain will not leave the European Union without a deal, its Westminster leader said on..




Reuters - Published





We will not rule out any option to stop Brexit: Scottish leader Sturgeon

The leader of the Scottish National Party, Nicola Sturgeon, said on Thursday her party and its 35 lawmakers would explore any option to stop Brexit in parliament and did not rule out backing opposition..




Reuters - Published