Salah
Daily obligatory prayers in Islam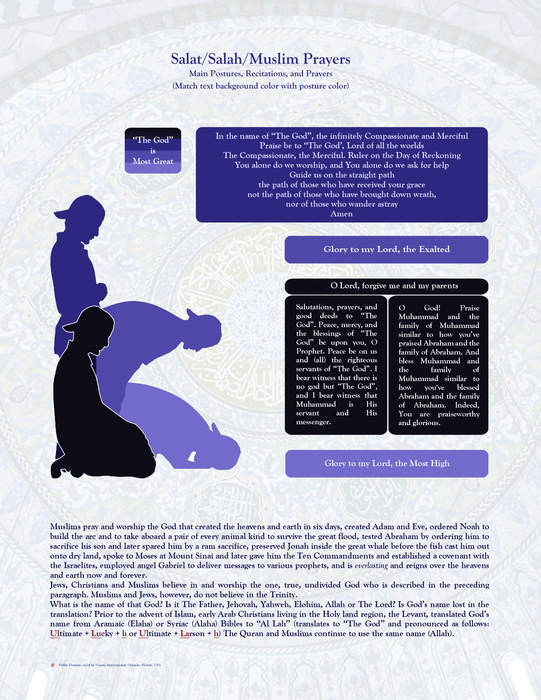 Salah, also known as namāz and also spelled salat, are prayers performed by Muslims. Facing the qibla, the direction of the Kaaba with respect to those praying, Muslims pray first standing and later kneeling or sitting on the ground, reciting from the Quran and glorifying and praising Allah as they bow and prostrate themselves in between. Salah is composed of prescribed repetitive cycles of bows and prostrations, called rakat. The number of rak'ahs, also known as units of prayer, varies from prayer to prayer. Ritual purity and wudu are prerequisites for performing the prayers.


Ramzan 2021: Hyderabad's Mecca Masjid follows COVID SOPs

On the second day of Ramzan month, people visited Mecca Masjid in Hyderabad on April 15 to offer early morning prayers. People without masks won't be allowed and sanitizers have been placed in the..
Credit: ANI Duration: 02:15
Published
You Might Like
Search this site and the web: