Liberation Tigers of Tamil Eelam
Militant organization in Sri Lanka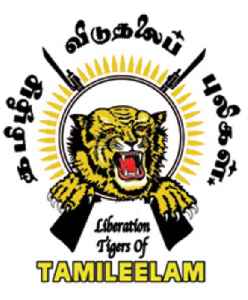 The Liberation Tigers of Tamil Eelam was a Tamil militant and political organization that was based in northeastern Sri Lanka. Its aim was to secure an independent state of Tamil Eelam in the north and east in response to the state policies of successive Sri Lankan governments towards Tamils.


Sri Lanka's tourism slumps after Easter Sunday attacks; hotel reservations plummet by 80%, beaches wear deserted look
Some tourism officials say the damage to the industry after the bombings is worse than during the 26-year civil war between the Liberation Tigers of Tamil Eelam and the government
Firstpost - Published
India says LTTE still active, extends ban for 5 more years
IndiaTimes - Published
Sri Lanka anniversary: 10 years since civil war ended
The UN estimates that 40,000 civilians were killed in the last few months of the fighting as the government launched its final assault on the Tamil Tigers.
Credit: Al Jazeera STUDIO Duration: 02:23Published
Sri Lanka's war: Victims demand justice for rights violations
Victims of civil war seek accountability from both Sri Lankan troops and Tamil Tiger rebels for crimes against civilians.
Credit: Al Jazeera STUDIO Duration: 03:38Published
10 years on, Sri Lanka grapples with war's legacy
Government forces fought the Tamil Tigers for over two decades, today Sri Lankans are struggling to rebuild their lives.
Credit: Al Jazeera STUDIO Duration: 03:17Published
India's ban on 'dangerous' LTTE to stay for five more years
The ban has been extended under the Unlawful Activities (Prevention) Act 1967
DNA - Published
Govt extends ban on LTTE for five more years: Home ministry
The home ministry (MHA) stated that the LTTE's continued violent and disruptive activities are prejudicial to the integrity and sovereignty of India. The group continues to adopt a strong anti-India..
IndiaTimes - Published
Search this site and the web:
You Might Like