House of Lords
Upper house in the Parliament of the United Kingdom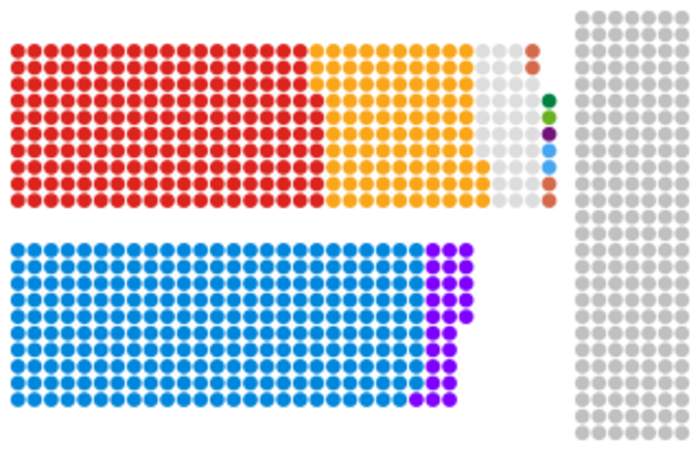 The House of Lords is the upper house of the Parliament of the United Kingdom. Membership is by appointment, heredity or official function. Like the House of Commons, it meets in the Palace of Westminster.


Nandy: We need real action from government over social care

Shadow foreign secretary Lisa Nandy says that "real action" is needed from the government over issues like social care. "They [government] said they'd fix the social care crisis, they haven't. They..
Credit: ODN Duration: 00:59
Published
Parliament prorogued until May 11

Parliament has been suspended for a short period following a prorogation ceremony. Black Rod Sarah Clarke, the senior House of Lords officer tasked with leading the prorogation ceremony, arrived in the..
Credit: PA - Press Association STUDIO Duration: 01:21
Published
Sir Simon Stevens to stand down as NHS boss in the summer

Sir Simon Stevens is to be appointed to the House of Lords after announcing that he plans to quit his position as NHS England chief executive in the summer, No 10 has announced.Prime Minister Boris..
Credit: PA - Press Association STUDIO Duration: 00:39
Published
You Might Like