National Doctors' Day
National Day to Appreciate Physicians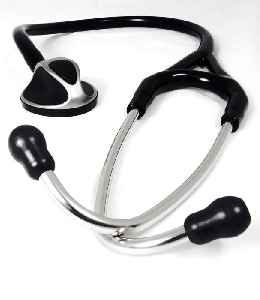 National Doctors' Day is a day celebrated to recognize the contributions of physicians to individual lives and communities. The date may vary from nation to nation depending on the event of commemoration used to mark the day. In some nations the day is marked as a holiday. Although supposed to be celebrated by patients in and benefactors of the healthcare industry it is usually celebrated by health care organizations. Staff may organize a lunch for doctors to present the physicians with tokens of recognition. Historically, a card or red carnation may be sent to physicians and their spouses, along with a flower being placed on the graves of deceased physicians.


You Might Like
Govts trying to manage perceptions, give sense that Covid-19 problem not as bad: Rahul Gandhi
Governments are trying to "manage the perception" about coronavirus infections and give a sense that the problem is not as bad as it is, Congress leader Rahul Gandhi said on Wednesday, asserting that..
IndiaTimes - Published
National Doctor's Day: Rahul Gandhi interacts with Indian nurses working against Covid-19 across world
IndiaTimes - Published
Remembering Dr Bidhan Chandra Roy: Why India celebrates National Doctor's Day on July 1
India celebrates July 1 as 'National Doctor's Day' commemorating the iconic and internationally renowned medical practitioner, Dr Bidhan Chandra Roy who served as a physician, a freedom fighter, an..
IndiaTimes - Published
National Doctor's Day: Amit Shah salutes medics for 'uttermost commitment' to keep nation safe, healthy'
On the occasion of Doctor's Day on Wednesday, Union home minister Amit Shah on Wednesday saluted doctors for their 'uttermost commitment to keep the nation safe and healthy.' He applauded the doctors..
IndiaTimes - Published
Vice President extends wishes, greetings to medical fraternity on National Doctor's Day
IndiaTimes - Published
Doctor's Day 2020: West Bengal to observe holiday on July 1, Mamata urges Centre to declare it 'national holiday'
The National Doctor's Day is celebrated on July 1 every year in honour of birth and death anniversary Dr Bidhan Chandra Roy, the second Chief Minister of West Bengal and a great physician.
DNA - Published