United States House Committee on Ways and Means
Standing committee of the United States House of Representatives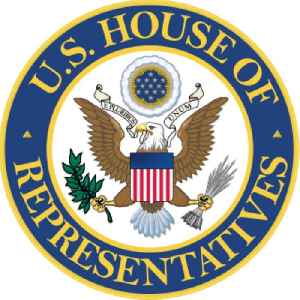 The Committee on Ways and Means is the chief tax-writing committee of the United States House of Representatives. Members of the Ways and Means Committee are not allowed to serve on any other House Committee unless they are granted a waiver from their party's congressional leadership. The Committee has jurisdiction over all taxation, tariffs, and other revenue-raising measures, as well as a number of other programs including Social Security, unemployment benefits, Medicare, the enforcement of child support laws, Temporary Assistance for Needy Families and foster care and adoption programs.


U.S. House panel chairman says he'll seek to block any tariffs on Mexico
The head of the U.S. House Ways and Means Committee on Thursday vowed to take steps aimed at blocking tariffs on Mexican goods if President Donald Trump moves ahead with his economic threat to levy..
Reuters - Published
U.S. House Democrat predicts request for Trump tax returns in two weeks
WASHINGTON (Reuters) - A Democratic member of the U.S. House of Representatives tax committee said on Tuesday that he believed his panel would ask for President Donald Trump's tax returns in as little..
Firstpost - Published
Search this site and the web:
You Might Like