Russia
Country spanning Eastern Europe and Northern Asia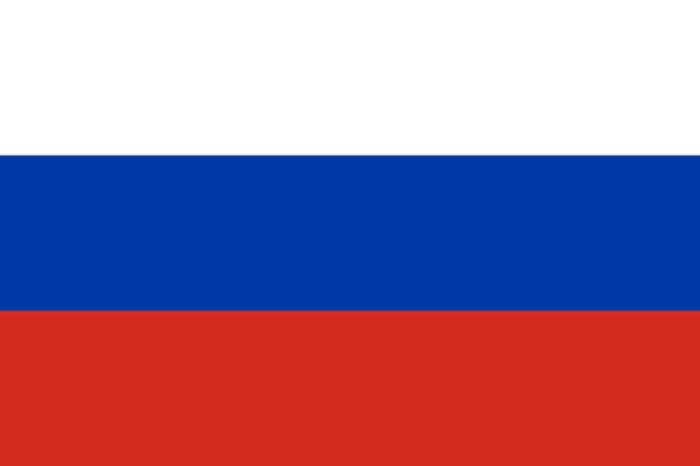 Russia, or the Russian Federation, is a transcontinental country spanning Eastern Europe and Northern Asia. It covers over 17,125,191 square kilometres (6,612,073 sq mi), consists of more than one-eighth of the Earth's inhabited land area, extends to eleven time zones, and has borders with sixteen sovereign nations. Moscow is the country's capital and largest city, while Saint Petersburg is the second-largest city. The Russians are the largest Slavic and European nation, and Russian is the most spoken Slavic language; as well as the most spoken native language in Europe.


Kremlin critic Navalny sent to penal colony

Kremlin critic Alexei Navalny has been transferred to a penal colony outside Moscow to serve his prison sentence, a public commission said on Sunday (February 28), weeks after he returned to Russia..
Credit: Reuters Studio Duration: 01:10
Published
Salisbury anniversary: Russia "an adversary" after 2018 attack

The world is facing a dangerous proliferation of deadly chemical and biological weapons in the wake of the Salisbury poisonings, Defence Secretary Ben Wallace has warned.Three years on from the..
Credit: PA - Press Association STUDIO Duration: 01:28
Published
Russians mark sixth anniversary of opposition figure Nemtsov's killing

Nemtsov was an outspoken critic of Russian President Vladimir Putin, and his killing on February 27, 2015, was seen as a blow to forces opposing the country's longtime leader.
Credit: euronews (in English) Duration: 00:50
Published
Kyiv calls for new summit on seventh anniversary of Russia's Crimea annexation

Speaking in Paris, Ukraine's Foreign Minister Dmytro Kuleba called for a new summit with Russia, France and Germany on the ongoing conflict in the Donbas region.
Credit: Euronews English Duration: 01:40
Published
Russian diplomats travel on railway trolley, why? | Oneinduia News

Russian diplomats had to take the long way home after months of being stranded in North Korea as it closed its borders and suspended flights to keep Coronavirus at bay. Eight emplyees of the Russian..
Credit: Oneindia Duration: 01:27
Published
Europe's week: Leaders meet virtually, as sanctions against Russia agreed

EU leaders met virtually this week to take stock of the epidemiological situation across the continent, as sanctions against Russia were agreed upon by foreign affairs ministers.
Credit: Euronews English Duration: 07:03
Published
Video shows Russian diplomats leaving North Korea on handcar

Eight employees of Russia's Embassy in North Korea and their families spent more than 34 hours trying to leave North Korea this week, a grueling trip that ended with at least one diplomat pushing his..
Credit: Bleacher Report AOL Duration: 03:24
Published
Armenia PM warns of coup, as army demands he quit

Armenia's army is demanding that its prime minister, Nikol Pashinyan, resign over his handling of last year's devastating military conflict with Azerbaijan. The leader is calling it a coup attempt, and..
Credit: Reuters Studio Duration: 01:21
Published
Special report: Navalny's time in Germany

In Germany's Black Forest, Alexei Navalny gathered strength, after being poisoned with a nerve agent, and resolve in his single-minded mission: to displace Vladimir Putin. Rosanna Philpott reports.
Credit: Reuters - Politics Duration: 04:53
Published
Russia's famous Bolshoi to show 'Salome'

Russia's famous Bolshoi theatre brightens the 2021 winter season with the one-act opera 'Salome', composed by Richard Strauss.
Credit: Reuters Studio Duration: 00:54
Published
Which vaccine should I choose? Serbia gives citizens choice of four coronavirus jabs

Which would you prefer? In Serbia, people can select any of four jabs: the one developed by Pfizer-BioNTech, China's Sinopharm, Russia's Sputnik V and Oxford-Astrazeneca's.
Credit: Euronews English Duration: 01:53
Published
SolarWinds hack worse than thought -Senate panel

Top executives at Texas-based software company SolarWinds, Microsoft and cybersecurity firms FireEye and CrowdStrike Holdings defended their conduct in breaches blamed on Russian hackers and sought to..
Credit: Reuters Studio Duration: 01:57
Published
Exclusive: Inside Russia's new Covid-19 vaccine factory

In a CNN exclusive interview, Matthew Chance takes us inside Russia's new coronavirus vaccine factory, where manufacturers are producing coronavirus vaccine Sputnik V.
Credit: Bleacher Report AOL Duration: 03:21
Published
'A very meaningless penalty': Polish MEP slams new Russia sanctions

"These are not even symbolic sanctions, just a few people were asked not to travel to the European Union," said Polish MEP Witold Jan Waszczykowski.
Credit: euronews (in English) Duration: 02:13
Published
Lithuanian FM: Russia 'absolutely' playing politics with its vaccine

CNN's Becky Anderson speaks with Lithuanian Foreign Minister Gabrielius Landsbergis about why he says Russia is using its Sputnik V coronavirus vaccine to score geopolitical points.
Credit: Bleacher Report AOL Duration: 02:57
Published
Russians reconstruct Romanov family's last journey

Tourists curious about Russia's imperial past can now ride on a special train running through the Ural mountains along the route traveled by some members of the royal family before their execution in..
Credit: Reuters Studio Duration: 00:56
Published
EU to sanction four Russians over Navalny

European Union foreign ministers agreed on Monday to impose sanctions on four senior Russian officials close to President Vladimir Putin in response to the jailing of Kremlin critic Alexei Navalny. ..
Credit: Reuters Studio Duration: 01:56
Published
Putin and Lukashenko go skiing

Russian President Vladimir Putin and his Belarusian counterpart Alexander Lukashenko went skiing together on Monday at the famous Krasnaya Polyana resort in Russia's south.
Credit: Reuters Studio Duration: 00:54
Published
NATO Sec. Gen.: Global balance of power is changing

Jens Stoltenberg, NATO Secretary General, has a wide-ranging conversation with Becky Anderson about the rise of China and Russia, NATO's work in Iraq and Afghanistan, and his concerns about Iran.
Credit: Bleacher Report AOL Duration: 12:03
Published
EU 'agrees further sanctions' on Russia over Alexei Navalny's jailing

EU foreign ministers agree further sanctions on Russia over the jailing of Kremlin critic Alexei Navalny, sources tell Euronews.
Credit: Euronews English Duration: 01:33
Published
Alexei Navalny's jailing: EU set to agree sanctions over Russia crackdown


Credit: FRANCE 24 English Duration: 02:26
Published
You Might Like



Russia launches space satellite on first mission to Arctic

Russia has launched a space satellite to monitor the climate and environment in the Arctic - a move by the Kremlin to expand the country's activities in the region.




Sky News - Published





Alexei Navalny begins sentence in Russian penal colony

Russian opposition leader Alexei Navalny has arrived in a penal colony about 100km (60 miles) east of Moscow to begin his sentence.




Sky News - Published




Russian trials show Sputnik V vaccine performs well against COVID variants

Russia's Sputnik V vaccine has produced strong results against new COVID-19 mutations in recent trials, researchers claim.




Sky News - Published





Navalny's wife among thousands marking anniversary of Putin critic's murder

The wife of jailed Russian opposition politician Alexei Navalny has joined thousands of people in commemorating the anniversary of fellow Putin critic Boris Nemtsov's murder.




Sky News - Published





German man charged with spying after 'passing parliament floor plans to Russia'

A German man has been charged with espionage for allegedly passing information on properties used by the German parliament to Russian military intelligence, prosecutors have said.




Sky News - Published




COVID 'vaccine diplomacy': China, Russia and India cherry-picking the countries they help

China, Russia and India have been accused of engaging in "vaccine diplomacy" as they cherry-pick nations to give their COVID-19 vaccines to in order to bolster their influence.




Sky News - Published




Australia to lead cross-govt liasoning for Gagnayaan tracking terminal

India's first human spaceflight mission (Gaganyaan), which has already seen multiple countries providing assistance — Russia and France primarily — will also see Australia establishing a..




IndiaTimes - Published





Talks with Pakistan about Afghanistan, won't impinge on ties with India: Russia




IndiaTimes - Published




Australian Open 2021: Novak Djokovic faces Daniil Medvedev in men's final

Novak Djokovic goes for a record ninth Australian Open title as Russia's Daniil Medvedev attempts to win his first Grand Slam.




BBC Sport - Published





Russia records first cases of human infection with bird flu strain H5N8

Russia has recorded the world's first cases of humans being infected with the H5N8 strain of bird flu.




Sky News - Published




'A fake, a paste-up': How village near 'Putin's Palace' really feels about Navalny exposé

The huge pile near Gelendzhik on Russia's Black Sea Coast which Alexei Navalny calls "Putin's Palace" has a way of coming back to haunt the Russian president.




Sky News - Published




Dr Reddy's initiates EUA process for Russian Covid-19 vaccine Sputnik V




IndiaTimes - Published





India, Russia ties strong enough to navigate complexities of present world: Shringla

India's strategic ties with Russia has very deep historic roots which provide stability and trust strong enough to navigate the complexities of the current world, foreign secretary Harsh Vardhan..




IndiaTimes - Published





Russia FM Lavrov and Indian FS Shringla discuss upcoming Putin visit, Afghanisthan

India is expected to give approval to Russia's COVID-19 vaccine Sputnik V very soon.




DNA - Published





Australian Open 2021: Novak Djokovic beats Aslan Karatsev to reach Melbourne final

Top seed Novak Djokovic overcomes stern resistance from Aslan Karatsev to reach the Australian Open final and end the Russian qualifier's remarkable run.




BBC Sport - Published





Australian Open: Daniil Medvedev beats Andrey Rublev to reach semi-finals

Russia's Daniil Medvedev beats compatriot Andrey Rublev to reach the semi-finals at the Australian Open for the first time.




BBC Sport - Published





Desi Company aiding astronaut training inks space tourism deal

With offices in Bengaluru and Chennai, Valles Marineris International — named after the canyon system on Mars — has supported its Russian partner Aviakom to supply simulators used for astronaut..




IndiaTimes - Published





Foreign secretary Harsh Vardhan Shringla to visit Russia today

India's Foreign secretary Harsh Vardhan Shringla will be on a 2-day visit to Russia from Wednesday.




DNA - Published




WION takes giant strides, marks its presence in 190 countries worldwide

WION can be watched in Africa, Europe, Russia, USA, South America, APAC region, MENA region.




DNA - Published





Shringla headed to Moscow as India re-engages old ally Russia




IndiaTimes - Published





Russia issues arrest warrant for Alexei Navalny ally

Russia has issued an arrest warrant for Leonid Volkov, a close ally of poisoned Kremlin critic Alexei Navalny, according to a media report.




Sky News - Published




Navalny ally calls for courtyard light protests to avoid Russian police crackdown

An ally of jailed Russian opposition leader Alexei Navalny has urged residents of big cities to gather in residential courtyards with their mobile phone lights on.




Sky News - Published




UK condemns Russia's expulsion of European diplomats who attended 'illegal' Navalny protests

Foreign Secretary Dominic Raab has criticised the Russian government after diplomats from several European countries were expelled from the country for allegedly joining protests in support of jailed..




Sky News - Published




Russia's foreign minister hits out at West for 'hysteria' over Navalny jailing

Russia's foreign minister has described reaction from Western countries to opposition leader Alexei Navalny's jailing as "hysteria" - telling them to keep out of Russia's affairs.




Sky News - Published





Russia's Sputnik V COVID vaccine 91.6% effective with two doses, tests show

Russia's Sputnik V vaccine is 91.6% effective against coronavirus when two doses are given, according to peer-reviewed interim results from its phase three trial.




Sky News - Published




Putin critic Navalny used court appearance as rallying call to people of Russia

Alexei Navalny battled for his life through a novichok-induced coma and he made it through.  




Sky News - Published




Poisoned Putin critic Alexei Navalny sentenced to three-and-a-half years in prison

Alexei Navalny, the Russian opposition leader and fierce critic of President Vladimir Putin, has been sentenced to three-and-a-half years in prison.




Sky News - Published




Navalny demonstrations: Putin critic's wife fined for breaking protest rules

The wife of Russian opposition leader Alexei Navalny has been ordered to pay a fine of 20,000 roubles (£192.33) after attending a protest demanding her husband's release from prison.




Sky News - Published




Something is shifting in Russia - and Putin is facing a huge internal challenge he hates

This last day of January deserves a mark in the history of Putin's Russia.




Sky News - Published




Hundreds arrested as Navalny protests break out across Russia

Hundreds of people have been arrested in Russia as rallies have broken out across the country in demand of jailed opposition leader Alexei Navalny's release.




Sky News - Published




Putin's childhood judo partner claims to own £1bn palace linked to Russian leader

Russian businessman Arkady Rotenberg has said on he owns a £1bn Black Sea palace which jailed Kremlin critic Alexei Navalny has linked to President Vladimir Putin.




Sky News - Published




India space spend improves marginally, still lags China, US

India's space expenditure improved marginally in 2019 to touch $1.8 billion compared to $1.5 billion in 2018, but the country still lags behind three big space faring nations, the US, China and..




IndiaTimes - Published





Sputnik V India rollout in emergency use authorisation mode expected in March

The Russian Covid-19 vaccine Sputnik V is expected to be rolled out into the Indian market in March this year in EUA (emergency use authorisation) mode, a top official of Dr Reddy's Laboratories said..




IndiaTimes - Published





Sanctions urged against Russian figures in English football

Detained Russian opposition figure Alexei Navalny says action could put pressure on President Putin.




BBC Sport - Published





"We believe in vaccine cooperation, not competition," says Indian envoy to Russia Venkatesh Varma

Russia has its COVID vaccine Sputnik V, which will be produced in India. India supplies 60% of the world's vaccines.




DNA - Published





'You won't succeed in scaring millions': Navalny defiant as arrest appeal rejected & allies detained

A Russian court has rejected opposition leader Alexei Navalny's appeal against his arrest, while authorities have detained several of his allies.




Sky News - Published





'Masked men' search Navalny's flat as UK considers Russia sanctions

Masked men have broken into the Moscow flat of detained Vladmir Putin critic Alexei Navalny, according to one of his allies.




Sky News - Published