11 new Covid cases in India in one day

Wednesday, 8 November 2023 ()
India saw a single-day rise of 11 new coronavirus infections, while the number of active cases was recorded at 176, according to Union health ministry data updated on Wednesday. ​​ The disease has so far caused 5,33,295 deaths in the country, the data updated at 8am showed. The country's Covid tally now stands at 4.50 crore (4,50,01,408). The case fatality rate stands at 1.19 per cent. The number of people who have recuperated from the disease has increased to 4,44,67,937 and the national recovery rate stands at 98.81 per cent, according to the health ministry's website.
💡 newsR Knowledge: Other News Mentions
You Might Like
Related videos from verified sources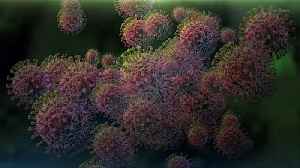 UK Detects First Human Case of New Swine Flu

UK Detects , First Human Case , of New Swine Flu. 'Forbes' reports that the United Kingdom has detected this year's first human case of H1N2, otherwise known as swine flu. . 'Forbes' reports that..
Credit: Wibbitz Top Stories Duration: 01:31
Published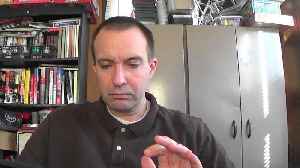 Ex-Mormons and Anti-Mormons Lie 7

Not all. One lie told by many Ex-Mormons and Anti-Mormons is that reading The New Testament disproves The Church of Jesus Christ of Latter-day Saints (Mormonism). They claim a Mormon (member of The..
Credit: Rumble Duration: 31:07
Published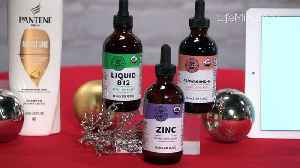 Hot Holiday Deals

Before you know it, the holidays will be here. We are talking about hot deals and must-have items everyone wants. Let's start with some amazing deals from Verizon. They give you three easy ways to save..
Credit: LifeMinute.tv Duration: 03:26
Published
Related news from verified sources
Up and down again: No need to panic, say doctors, after Covid uptick at Kolkata hospitals
In Kolkata, a few hospitals witnessed a small number of Covid-positive patients trickling in recently, causing concern among doctors and health experts. However,...
IndiaTimes
How to tell if your runny nose is from COVID
​Got a runny nose? It could be from a cold, allergies, or even COVID. Hard to tell! To be sure, get tested for COVID, especially if you feel sick or were near...
IndiaTimes
Mumbai: Must find means to tackle long COVID, says medical experts
Medical experts call union health minister's warning against strenuous activity in light of severe COVID as just the tip of the iceberg, call on the govt to...
Mid-Day