Oil cartel sticks to targets despite uncertainty over new sanctions on Russia

Sunday, 4 December 2022
The Saudi-led OPEC oil cartel and allied producers including Russia have stuck to their output targets, despite uncertainty over the impact of fresh Western sanctions against Moscow.
Video Credit: Wibbitz Top Stories - Published
War in Ukraine Appears to Escalate With Drone and Missile Strikes

01:31

War in Ukraine , Appears to Escalate With , Drone and Missile Strikes. Al Jazeera reports that a third Russian airfield is ablaze following a drone attack, one day after another series of drone strikes on two Russian air bases. Kyiv has not directly claimed responsibility for the attack which...
💡 newsR Knowledge: Other News Mentions
OPEC sticks to policy of reducing oil output

The Group often acts to change the supply and demand of oil, in order to control market prices and ensure high revenues for its members. But it says it's ready to meet at any time to "address market developments if necessary."
Credit: euronews (in English) Duration: 00:35
Published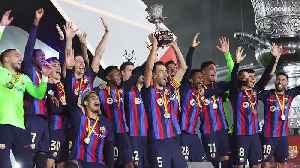 Barcelona breeze past Real Madrid to clinch the Spanish Super Cup

Spanish teen sensation Gavi scored one and set up two as Barcelona brushed aside Real Madrid in Saudi Arabia.
Credit: euronews (in English) Duration: 00:30
Published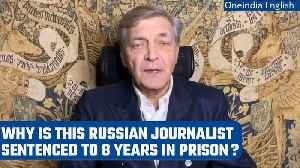 Russian journalist Alexander Nevzorov sentenced to 8 years jail time over Ukraine | Oneindia News

On Wednesday, a Moscow court found well-known Russian journalist Alexander Nevzorov guilty of spreading what Russian authorities called "false news" about the Russian army. According to state media, the court sentenced him in absentia to eight years in prison. As per reports, soon after the onset of the invasion, Nevzorov left Russia with his wife. #AlexanderNevzorov #RussianJournalist #RussiaUkraineWar
Credit: Oneindia Duration: 01:52
Published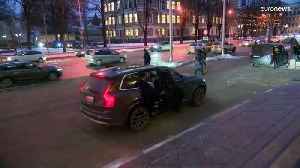 Rising diplomatic tensions as Baltic states clash with Moscow over Ukraine

Diplomatic tensions are increasing over Ukraine between Russia and the Baltic states where all three have announced they are recalling their ambassadors from Moscow.
Credit: euronews (in English) Duration: 01:20
Published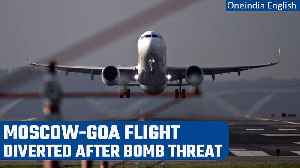 Goa-bound flight from Moscow gets bomb threat, diverted to Uzbekistan airport | Oneindia News*News

A Goa-bound chartered flight from Moscow with 240 passengers on board was diverted to Uzbekistan in the early hours of Saturday. Police said that the flight was diverted after the authorities at the Dabolim airport in the state received an email, which claimed that there was a bomb on the plane. #MoscowGoaFlight #DabolimAirport #Uzbekistan
Credit: Oneindia Duration: 01:38
Published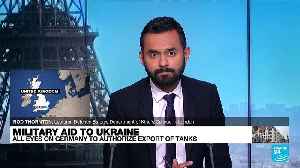 Germany reluctant to provide Kyiv tanks, fears 'bridges with Moscow & Putin are going to be broken'


Credit: FRANCE 24 English Duration: 07:36
Published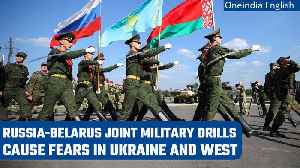 Russia and Belarus begin joint military exercises causing concerns in Ukraine | Oneindia News*News

On Monday, Russia and Belarus began joint military exercises. This has repeatedly instilled fears in Kyiv and the West that Moscow could use its ally to launch a new ground offensive in Ukraine. The Belarusian defence ministry said that the two allies will conduct air force drills from January 16 to February 1 using all Belarus military airfields and began joint army exercises. #RussiaBelarus #RussiaUkraineWar #Belarus
Credit: Oneindia Duration: 02:00
Published
You Might Like
Related videos from verified sources
Related news from verified sources