Is US access to more Philippine bases a warning for China, N.Korea? | Explainer | Oneindia News
Video Credit: Oneindia - Duration: 03:52s - Published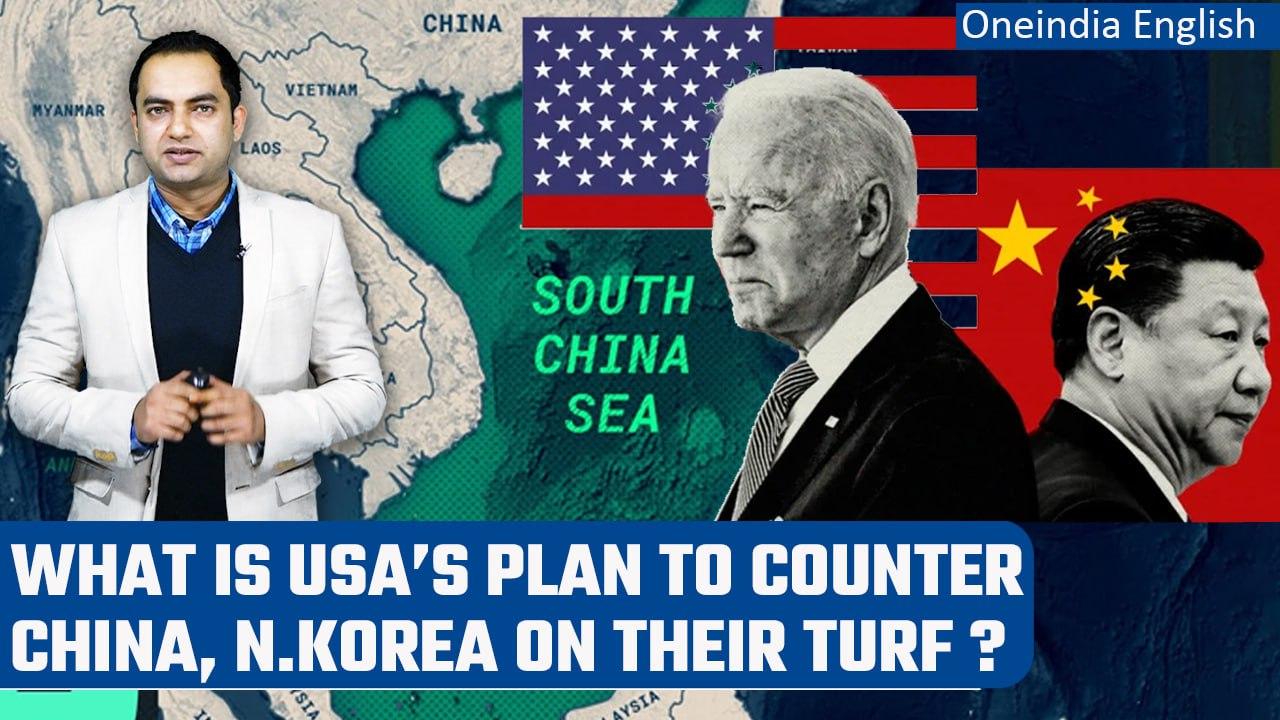 Is US access to more Philippine bases a warning for China, N.Korea? | Explainer | Oneindia News
The growing confrontation between USA, North Korea and China is not a secret for anybody.
Both nations have lately been involved in several showdowns…especially in the Indo-Pacific region…and around South China sea.
In order to counter Chinese and North Korean threats, USA is expanding its footprints in these region.
And the Chinese and the North Koreans have not taken this lightly…at all !
Several veiled threats have been issued by the Chinese and North Korea in one form or the other.
And less than 24 hours back, the US Secretary of State… Antony Blinken…postponed his upcoming trip to Beijing after the US detected a Chinese surveillance balloon lingering at high altitude over sensitive nuclear sites in Montana.
Antony Blinken was set to have meetings in Beijing early next week.
This would have been the first such visit by a top US diplomat in five years.
But the presence of the balloon — which the Pentagon decided not to shoot down — led officials to decide that going now would send the wrong signal.
In this video, we explain to you the growing presence of the USA in the Indo-Pacific region...as well as decoding how these steps are aimed at countering China and North Korea.
But before that, don't forget to like, share and subscribe to Oneindia.
#USAbasephilippines#USmilitarybase #NorthKoreaUSAChina