Fire tears through Rohingya refugee camp in Bangladesh
Video Credit: ODN - Duration: 01:49s - Published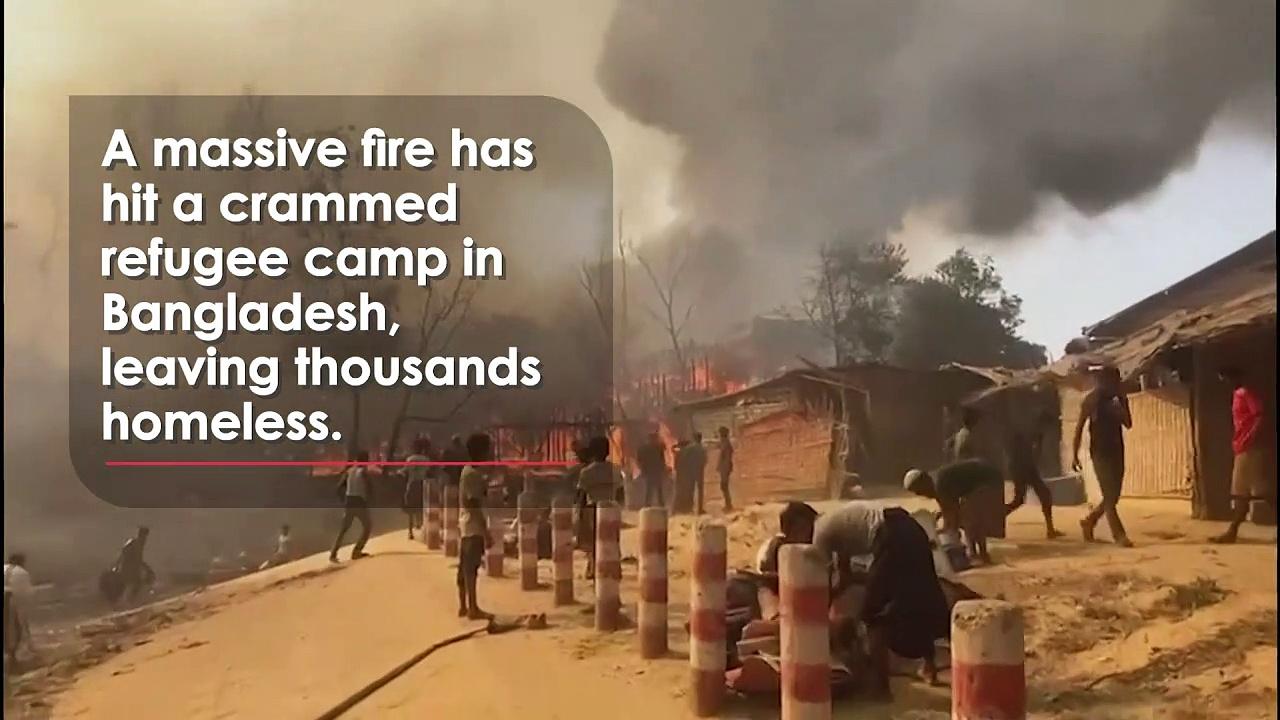 Fire tears through Rohingya refugee camp in Bangladesh
A massive fire hit a crammed refugee camp in Bangladesh on Sunday, leaving thousands homeless.
No casualties were immediately reported at Balukhali camp for Rohingya Muslims, but the camp is home for more 1.2 million people, many of who have lost all of their belongings in the blaze.
Report by Braybrooks.
Like us on Facebook at http://www.facebook.com/itn and follow us on Twitter at http://twitter.com/itn