Tony Blair: Putin can't use Iraq invasion as justification for Ukraine
Video Credit: AFP English - Duration: 00:41s - Published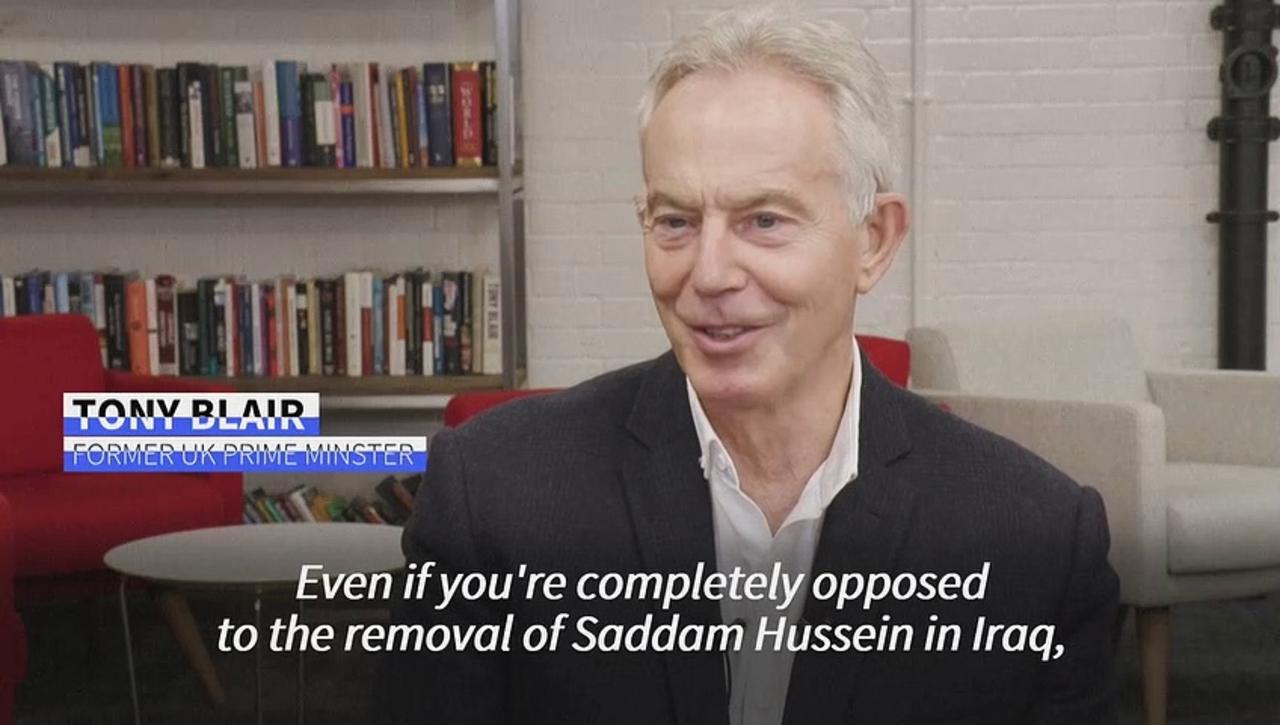 Tony Blair: Putin can't use Iraq invasion as justification for Ukraine
Monday marks 20 years since Blair joined US president George W.
Bush in launching an invasion of Iraq under Saddam Hussein's rule, without a UN mandate and in defiance of some of the biggest demonstrations ever seen in Britain.
For its many critics, the war was exposed as a reckless misadventure when no weapons of mass destruction were found, and hampered the West's ability to stand up to the rise of autocrats in Russia and China.
But Blair rejects the notion that Russian President Vladimir Putin profited by defying a weakened West with his own aggression against Ukraine, starting in 2014 and extending to last year's full invasion.