Mulayam Singh Yadav death anniversary: SP leader trolled for breaking down in tears | Oneindia News
Video Credit: Oneindia - Duration: 03:04s - Published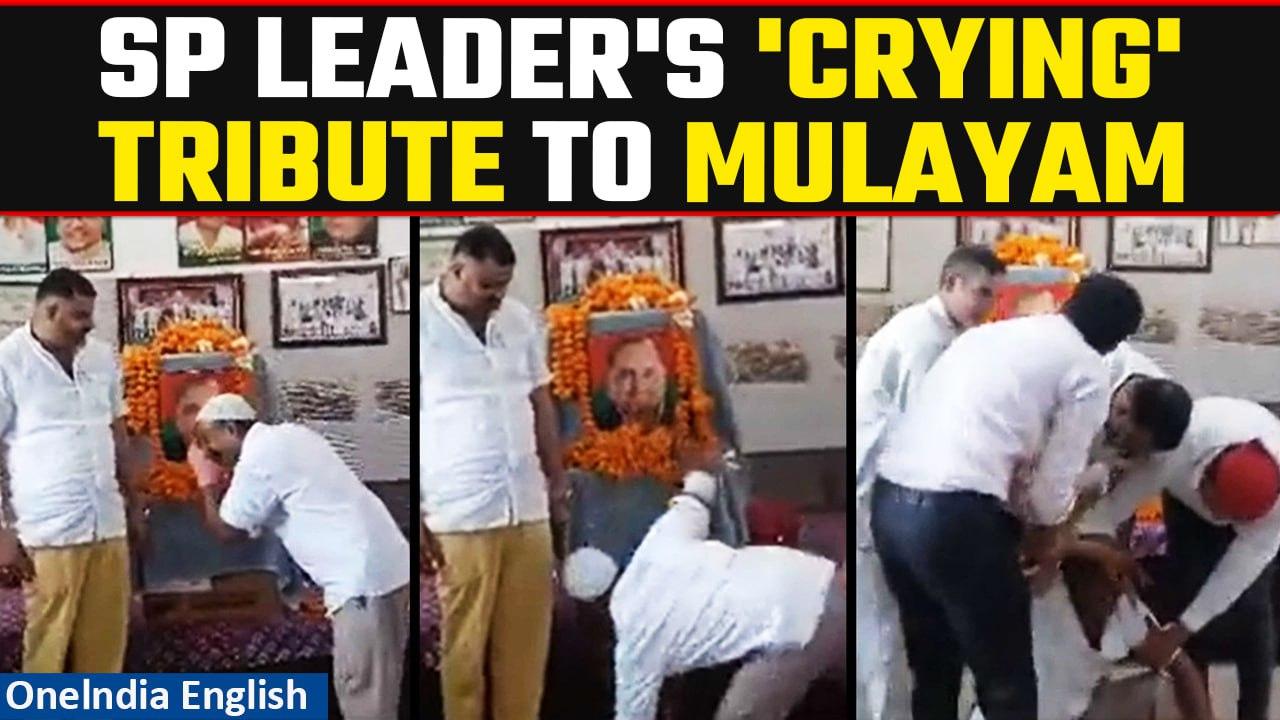 Mulayam Singh Yadav death anniversary: SP leader trolled for breaking down in tears | Oneindia News
On 10th October, the Samajwadi Party observed the first anniversary of the passing of its patriarch and former Uttar Pradesh Chief Minister, Mulayam Singh Yadav.
The party organised numerous memorial events throughout the state to honour the legacy of the socialist leader.
Amidst these commemorations, a viral video on social media has captured the attention.
It showed an SP leader attempting to display intense emotions, shedding tears, and even rolling on the floor as a part of his portrayal of grief.
During a memorial event in Muradnagar, former mayor Mahboob Ali paid his respects to Mulayam Singh Yadav and became visibly emotional, shedding tears and even collapsing to the ground.
However, many social media users criticised his display as 'poor acting.'
#MulayamSinghYadavDeathAnniversary #MehboobAli #SamajwadiParty ~HT.99~PR.151~ED.101~