Rahul Gandhi-Satyapal Malik: People say Adani has all the government money, says Malik | Oneindia
Video Credit: Oneindia - Duration: 01:40s - Published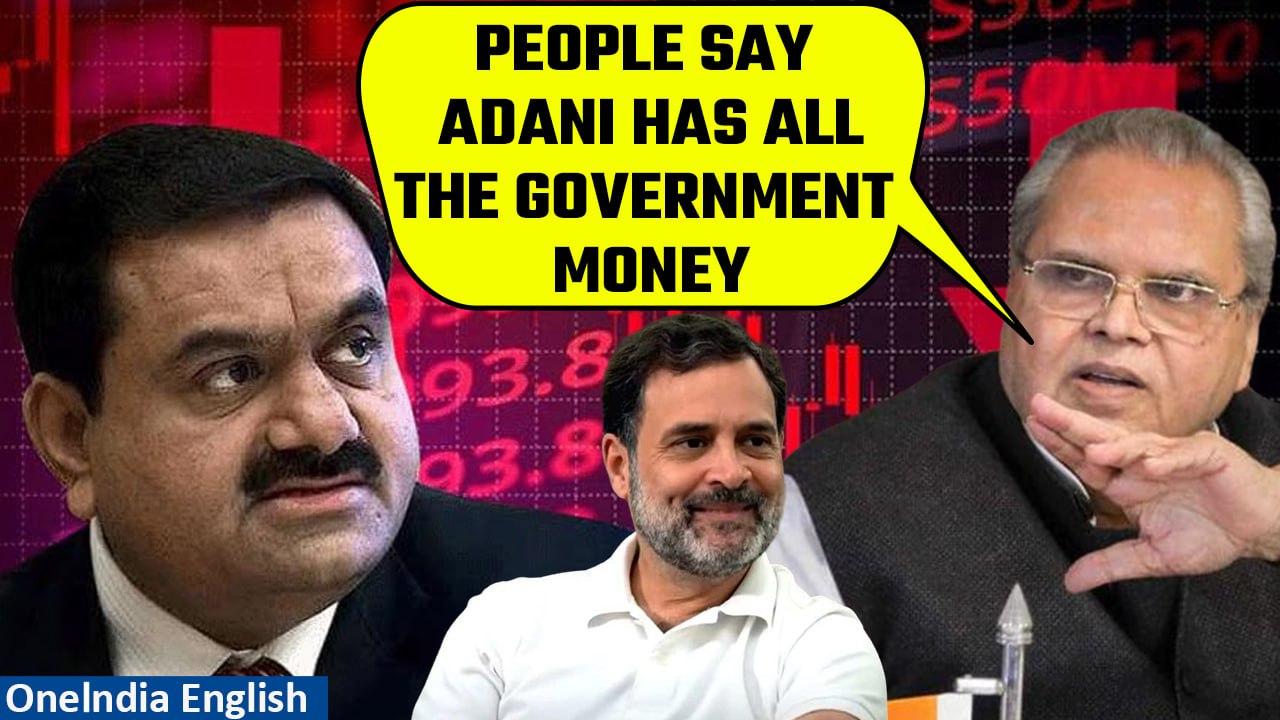 Rahul Gandhi-Satyapal Malik: People say Adani has all the government money, says Malik | Oneindia
Congress leader Rahul Gandhi on Wednesday shared the video of his recent meeting with former J&K governor Satya Pal Malik who spoke to Rahul Gandhi on several issues including the Pulwama attack, the J&K situation, Adani and also going back to his earliest days in politics.
When Rahul Gandhi asked about the issue of media manipulation and how some "important topics" such as the Adani issue or caste census were being left out, Malik said, "You have now stuck Adani's name to him.
That won't go away easily now.
People are saying it's his money that is with Adani.
You (Rahul Gandhi) spoke about Rs 20,000 crore.
Where did this huge investment come from?" #RahulGandhi #SatyapalMalik #SatyapalMalikInterview #Adani #SatyapalMalikOnAdani #Adaninews #SatyapalMalikOnPolitics #PoliticsHasBecomeBusiness #J&K #Pulwama ~PR.152~ED.155~GR.124~HT.96~