Rahul Gandhi-Satyapal Malik talk about PM Modi and say the PM uses distraction policy | Oneindia
Video Credit: Oneindia - Duration: 03:45s - Published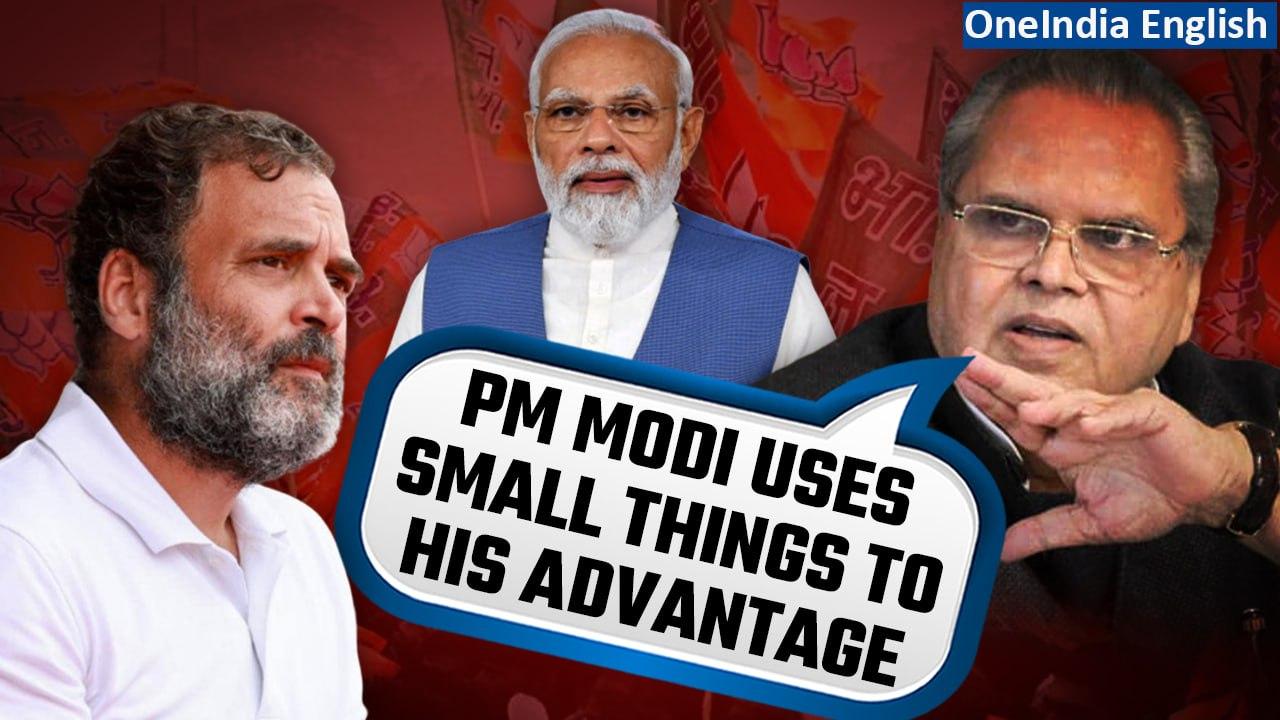 Rahul Gandhi-Satyapal Malik talk about PM Modi and say the PM uses distraction policy | Oneindia
Congress leader Rahul Gandhi on Wednesday shared the video of his recent meeting with former J&K governor Satya Pal Malik who spoke to Rahul Gandhi on several issues including the Pulwama attack, the J&K situation, Adani and also going back to his earliest days in politics.
Rahul Gandhi and Satyapal Malik talk about PM Modi.
Malik says PM Modi turns small things into events and adds that he uses small things to his advantage.
Watch the full video here.
#RahulGandhi #SatyapalMalik #PMModi #ManipurViolence #Manipur #ManipurAgitation #FarmersAgitation #Farmersdemand #MSP #SatyapalMalikInterview #J&KStatehood #JammuAndKashmirState #J&KPeople #SatyapalMalikOnPolitics #PulwamaAttack #SatyapalMalikPulwamaAttack #PoliticsHasBecomeBusiness #J&K #Pulwama