Rahul Gandhi-Satyapal Malik discuss the fight between Gandhism and RSS ideology | Oneindia
Video Credit: Oneindia - Duration: 03:53s - Published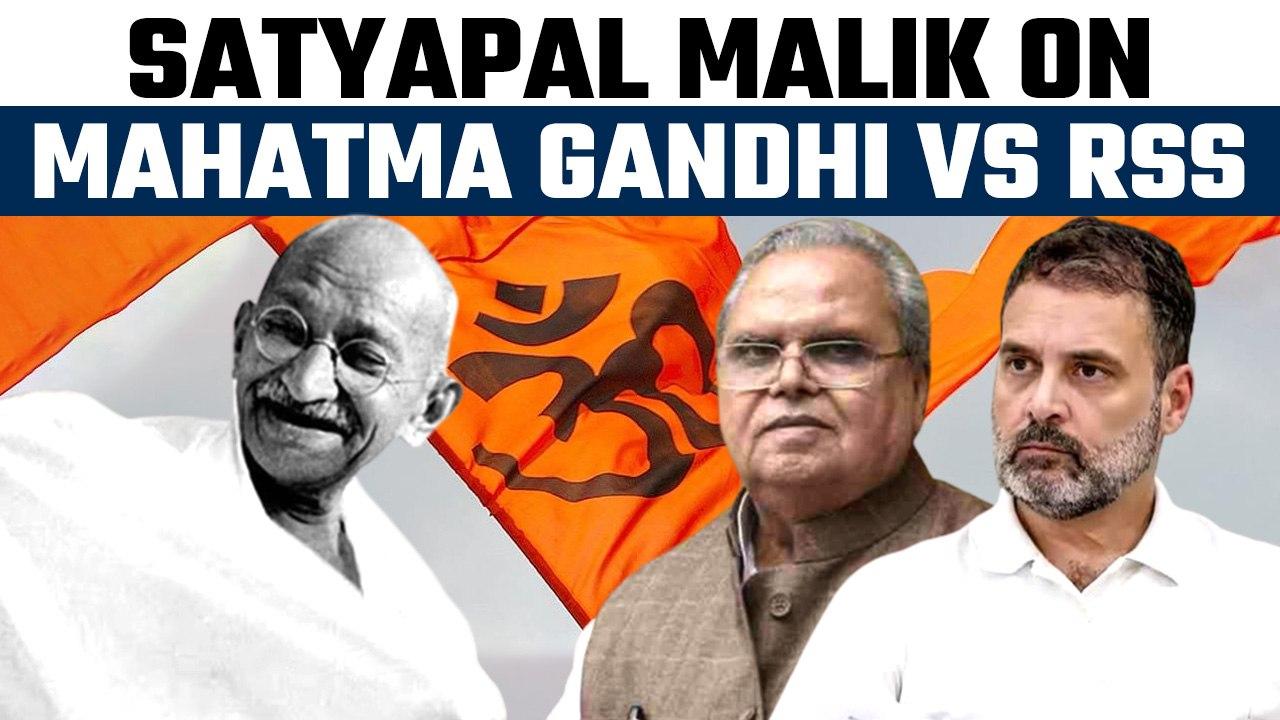 Rahul Gandhi-Satyapal Malik discuss the fight between Gandhism and RSS ideology | Oneindia
Congress leader Rahul Gandhi on Wednesday shared the video of his recent meeting with former J&K governor Satya Pal Malik who spoke to Rahul Gandhi on several issues including the Pulwama attack, the J&K situation, Adani and also going back to his earliest days in politics.
Rahul said in the conversation that I think there is a fight between two ideologies in Indian politics, one Gandhian and the other RSS.
In response to this question, Satyapal Malik said, I think that India will survive as a country only when it follows the path of liberal Hinduism, which was Gandhi's ideology.
Watch the entire video here.
#RahulGandhi #SatyapalMalik #RSS #Gandhism #MahatmaGandhi #PMModi #ManipurViolence #Manipur #ManipurAgitation #FarmersAgitation #Farmersdemand #MSP #SatyapalMalikInterview #J&KStatehood #JammuAndKashmirState #J&KPeople #SatyapalMalikOnPolitics #PulwamaAttack #SatyapalMalikPulwamaAttack #PoliticsHasBecomeBusiness #J&K #Pulwama ~HT.178~ED.194~PR.152~GR.125~