Rahul Gandhi-Satyapal Malik: On farmers' agitation, Malik says MSP should be implemented | Oneindia
Video Credit: Oneindia - Duration: 04:46s - Published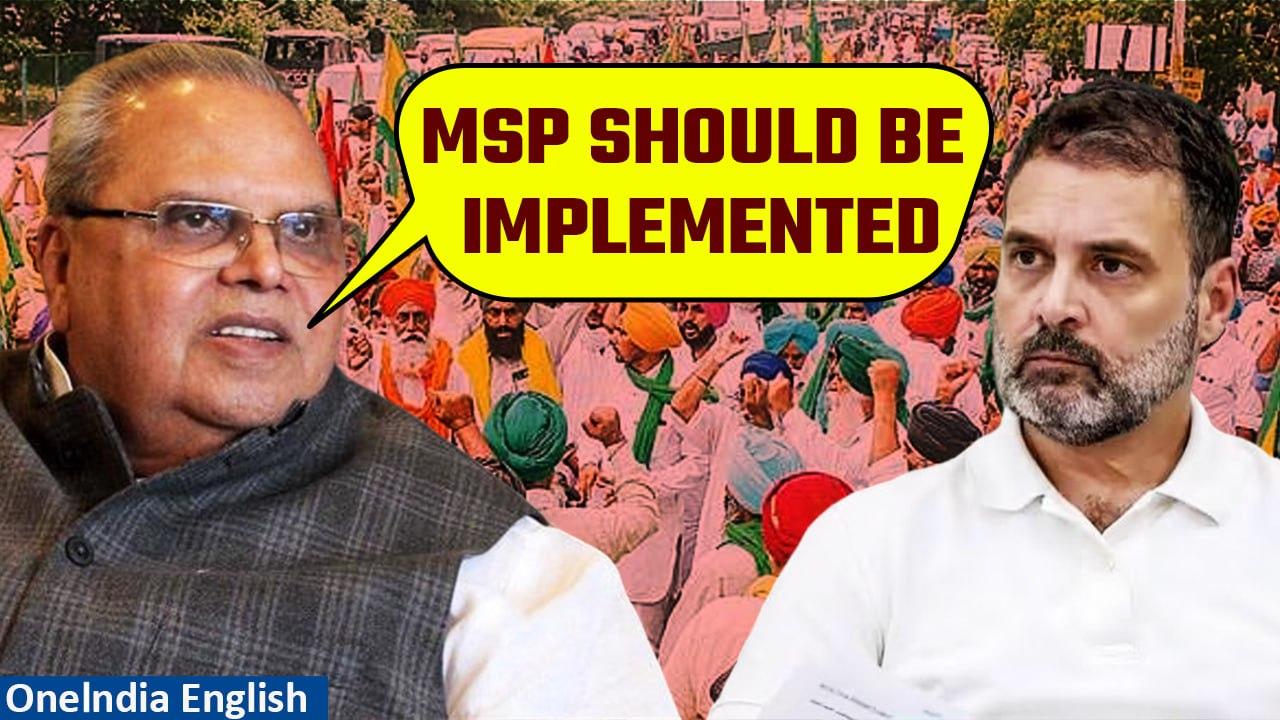 Rahul Gandhi-Satyapal Malik: On farmers' agitation, Malik says MSP should be implemented | Oneindia
Congress leader Rahul Gandhi on Wednesday shared the video of his recent meeting with former J&K governor Satya Pal Malik who spoke to Rahul Gandhi on several issues including the Pulwama attack, the J&K situation, Adani and also going back to his earliest days in politics.
On farmers' agitation and demand for MSP, Malik says that MSP should be implemented and much more.
Watch the entire video here.
#RahulGandhi #SatyapalMalik #FarmersAgitation #Farmersdemand #MSP #SatyapalMalikInterview #J&KStatehood #JammuAndKashmirState #J&KPeople #SatyapalMalikOnPolitics #PulwamaAttack #SatyapalMalikPulwamaAttack #PoliticsHasBecomeBusiness #J&K #Pulwama