Burisma Holdings
Ukrainian energy company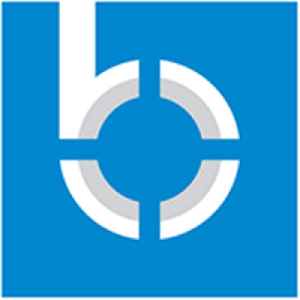 Burisma Holdings Limited is a holding company for a group of energy exploration and production companies. It is based in Kiev, Ukraine, but registered in Limassol, Cyprus. Burisma Holdings has operated in the Ukrainian natural gas market since 2002. It is one of the largest private natural gas producers in Ukraine. It is owned by Ukrainian oligarch Mykola Zlochevsky through his company Brociti Investments Limited.


Ukraine asks FBI to help probe suspected Russian hack of Burisma
Ukraine has asked the FBI in the United States for help to investigate a suspected cyberattack by Russian military hackers on Burisma, an energy company caught up in the impeachment of U.S. President..
Reuters - Published
Trump might raise Burisma hacking with Putin: White House
U.S. President Donald Trump may discuss the reported hacking of Ukrainian energy firm Burisma the next time he talks to Russian President Vladimir Putin, White House adviser Kellyanne Conway told..
Reuters - Published
Ukraine's president says he is indifferent to Burisma case
Ukrainian President Volodymyr Zelenskiy said on Thursday that he was indifferent to investigations into gas company Burisma, which had Hunter Biden, the son of leading Democratic presidential contender..
Reuters - Published
Ukraine to review cases linked to founder of firm that employed Biden's son
Ukrainian prosecutors said on Friday they would review 15 previous investigations related to the founder of gas company Burisma, where the son of former U.S. Vice President Joe Biden was a board member..
Reuters - Published
Ukraine agency says allegations against Burisma cover period before Biden joined
A Ukrainian investigation of gas company Burisma is focused solely on activity that took place before Hunter Biden, son of former U.S. Vice President Joe Biden, was hired to sit on its board, Ukraine's..
Reuters - Published
Ukraine agency says investigating Burisma, but not when Hunter Biden was on board
Ukraine's National Anti-Corruption Bureau said on Friday it is investigating activity at gas company Burisma between 2010-2012, a period prior to the involvement of former U.S. Vice President Joe..
Reuters - Published
Factbox: Burisma, the obscure Ukrainian gas company at the heart of U.S. political row
Some U.S. Democrats are calling for the impeachment of President Donald Trump over reports that he asked his Ukrainian counterpart to launch an investigation that could damage his Democratic political..
Reuters - Published