Typhoon Hagibis (2019)
Pacific typhoon in 2019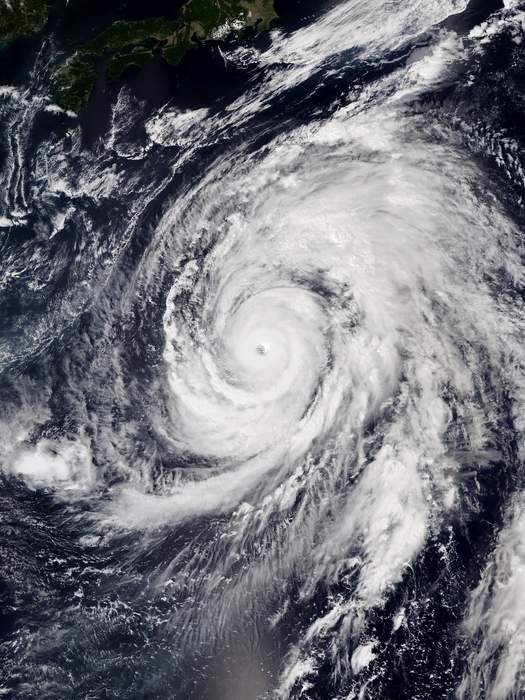 Typhoon Hagibis was a large and powerful tropical cyclone that was considered to be the most devastating typhoon to hit the Kantō region of Japan since Ida in 1958. Hagibis caused additional impacts to Japan, after Faxai struck the same region one month prior. The nineteenth named storm and the ninth typhoon of the 2019 Pacific typhoon season, Hagibis developed from a tropical wave located a couple hundred miles north of the Marshall Islands on 2 October. The system reached tropical storm status late on 5 October as it travelled westward. Soon afterwards, Hagibis underwent a period of rapid intensification, which brought Hagibis to its peak intensity on 7 October. After maintaining the peak intensity for about three days, Hagibis began to weaken due to less favorable environment. On 12 October, Hagibis made landfall at Izu Peninsula as a Category 2–equivalent typhoon. Hagibis became extratropical on the following day.


You Might Like
Japan emperor's parade to be delayed to November 10: NHK
The parade to celebrate Japanese Emperor Naruhito's formal enthronement will be postponed to November 10 as the government copes with the aftermath of Typhoon Hagibis, NHK national broadcaster said on..
Reuters - Published
Japanese flood disaster frays resilience of elderly victims
When a river in Japan's Fukushima prefecture overflowed on Sunday at the height of Typhoon Hagibis, 700 homes were flooded, many belonging to elderly residents too frail to clean up and repair their..
Reuters - Published
Japanese refiners restart shipments after Typhoon Hagibis
Japan's biggest refiner, JXTG Nippon Oil & Energy Corp, said on Tuesday it has resumed land shipments at its Negishi refinery, near Tokyo, in the wake of Typhoon Hagibis, while other refineries said..
Reuters - Published
Japan PM says disaster shelters should welcome all, including homeless
Japanese Prime Minister Shinzo Abe said on Tuesday that evacuation centers should welcome all disaster victims, after two homeless people had been refused entry at the weekend in Tokyo as the capital..
Reuters - Published
Search this site and the web: