Dwarka, Delhi
Neighborhood of Delhi in South West Delhi, India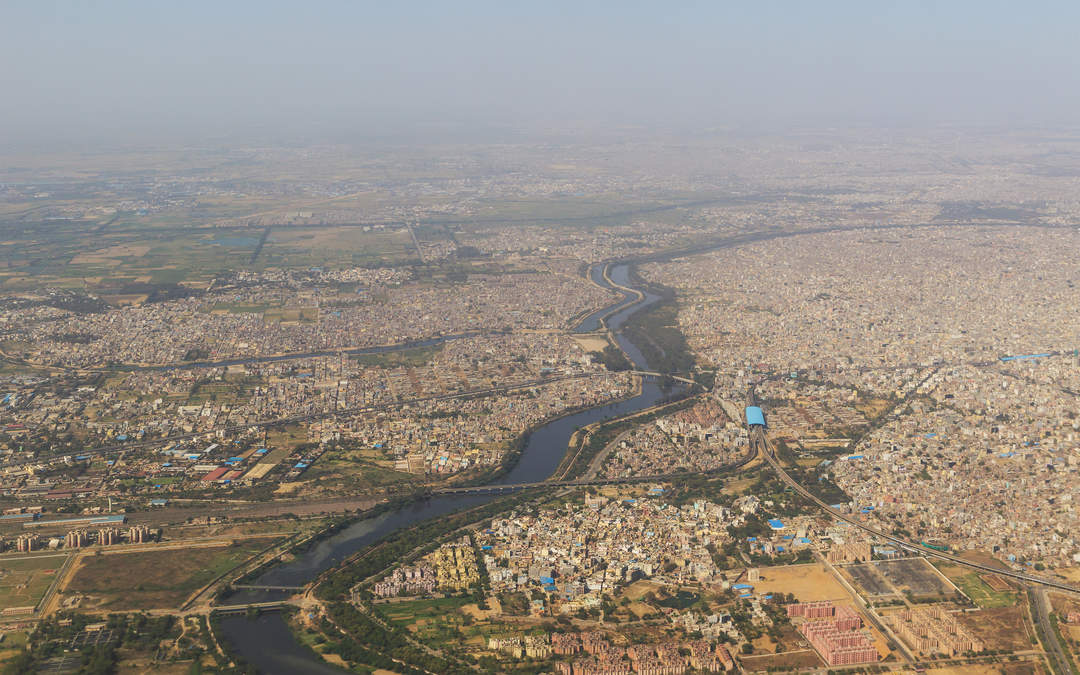 Dwarka is a neighbourhood located in South West Delhi district of Delhi. The district court that functions under the Delhi High Court for South West Delhi is located in Dwarka.


You Might Like
Delhi: New expressway via Rohini, Dwarka to end near Gurugram; travel time to IGI airport revealed
The new expressway of Delhi-NCR will act as additional ring road and provide alternative route towards Gurugram and onwards to Punjab, Haryana from South Delhi and West Delhi.
DNA - Published
Congress' Pawan Khera breaks silence after 'arrest' from Delhi airport, interim bail
Pawan Khera on being granted interim bail by Delhi's Dwarka court on Thursday.
DNA - Published
Delhi-NCR news: 2BHK monthly rent surges highest 23% in Noida, 14% in Gurugram, 13% in Dwarka
The average monthly rents for 1,000 square feet 2BHK flats surged by up to 23 percent across India's top 7 cities from 2019 level, a latest survey revealed.
DNA - Published
Delhi Horror: Two passengers stab, kill autorickshaw driver in Dwarka; probe on
Team of officers was dispatched to the crime scene right away after receiving a PCR call about a stabbing incident in Dwarka Sector 13, last night.
DNA - Published
Delhi to Chandigarh in 2 hours via Dwarka, Delhi-Amritsar-Katra Expressways; route details
The Delhi-Amritsar-Katra expressway, meanwhile, will curtail the travel time between Delhi and Amritsar, and Delhi and Katra.
DNA - Published
Delhi Acid Attack: Police question Flipkart for selling acid despite Supreme Court ban
The primary suspect in an acid attack on a girl in Dwarka, Delhi, claimed he purchased the acid from the e-commerce site.
DNA - Published
Delhi shocker: Man throws acid on minor schoolgirl in Dwarka, harrowing incident caught on CCTV
A Class 12 student from Dwarka became the victim of an acid attack in Delhi, with one of the accused arrested by the police after the incident.
DNA - Published
Dwarka Expressway with 16 lanes to open by 2023: Union Minister Nitin Gadkari
Union Minister Nitin Gadkari said that the 29-kilometre highway linking Dwarka in Delhi to Gurugram in Haryana would cost Rs 9,000 crore to complete.
DNA - Published
Delhi woman raped in Dwarka's five-star hotel, had met accused via dating app
Delhi rape: The police are searching for the accused.
DNA - Published
Heavy rains cause waterlogging in Delhi-NCR, traffic hit at Azadpur, Dwarka and Gurugram - Check traffic advisory here
After torrential rains, various parts of Delhi-NCR were seen to be completely waterlogged resulting in traffic jams across the city.
DNA - Published
DDA to launch housing scheme 2021 today with 1,350 flats up for sale in Delhi; details here
About 1,350 flats will be on offer under the scheme at locations, such as Dwarka, Jasola, Manglapuri, Vasant Kunj and Rohini.
DNA - Published