Victoria (Australia)
State in Australia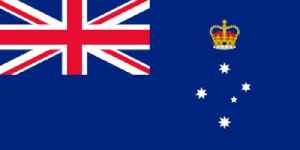 Victoria is a state in south-eastern Australia. Victoria is Australia's smallest mainland state and its second-most populous state, making it the most densely populated state. Most of its population lives concentrated in the area surrounding Port Phillip Bay, which includes the metropolitan area of its state capital and largest city, Melbourne, Australia's second-largest city. Victoria is bordered by Bass Strait and Tasmania to the south, New South Wales to the north, the Tasman Sea to the east, and South Australia to the west.


You Might Like
Australia curbs gatherings, locks down travelers, in new coronavirus measures
Australia's two most populous states, New South Wales and Victoria, will restrict public gatherings to two people from midnight, state leaders said on Monday, as part of a wave of new measures designed..
Reuters - Published
Australia's Victoria state brings forward school holidays amid coronavirus outbreak
Australia's Victoria state will bring forward school holidays to plan for "remote, flexible learning", Premier Daniel Andrews told a news conference on Monday as states plan for the coronavirus..
Reuters - Published
Australia declares first confirmed case of coronavirus
Australia declared on Saturday its first confirmed case of the Wuhan coronavirus in the state of Victoria, with the patient hospitalized in a stable condition in a suburb of Melbourne, Victoria health..
Reuters - Published
Melbourne smothered in smoke as Australian bushfires burn despite cool change
Australia's devastating bushfire season is far from over despite cooler weather this week, Victorian state officials warned on Tuesday as Melbourne was blanketed by hazardous smoke.
Reuters - Published
Australia urges people to flee as fires set to surge over the weekend
Authorities urged Australians on Friday to evacuate parts of the eastern states of Victoria and New South Wales to escape bushfires they fear are set to burn out of control this weekend.
Reuters - Published
Evacuation order in Australia's south-east as bushfires rage and temperatures soar
Thousands of residents and holiday makers are evacuating a swathe of Victoria, in Australia's southeast, as soaring temperatures and strong winds fan massive bushfires.
Reuters - Published