Aam Aadmi Party
Political party in India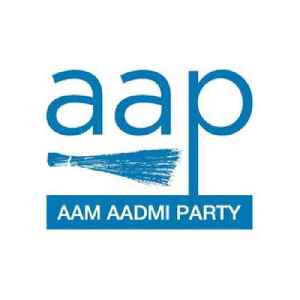 Aam Aadmi Party is an Indian political party, formally launched on 26 November 2012, and is currently the ruling party of the National Capital Territory of Delhi. It came into existence following differences between the activists Arvind Kejriwal and Anna Hazare regarding whether or not to politicise the popular India Against Corruption movement that had been demanding a Jan Lokpal Bill since 2011. Hazare preferred that the movement should remain politically unaligned while Kejriwal felt the failure of the agitation route necessitated a direct political involvement.


Congress mulling alliance with AAP, Sharad Pawar trying to bring them together
IndiaTimes - Published
NCP Chief Sharad Pawar mediating between Congress-AAP in Delhi: Sources
This intervention of the NCP comes after the Delhi Congress unit's divergent views on an AAP-Congress tie up came to a head when Delhi Congress Chief Sheila Dikshit went on-record to convey her..
IndiaTimes - Published
Sharad Pawar playing match-maker between Congress and AAP in Delhi
NCP Leader Sharad Pawar intervened in the ongoing war of words and possible alliance discussions in Delhi between the Aam Aadmi Party and the Congress
DNA - Published
Sheila Dikshit writes to Rahul Gandhi over alliance with AAP
IndiaTimes - Published
'Enough is enough': No alliance with Congress in Delhi, says AAP
A day after declaring its candidate for the seventh Lok Sabha seat, the Aam Aadmi Party (AAP) on Monday made it clear that there would be neither any alliance with the Congress nor a rollback of any of..
IndiaTimes - Published
Delhi police are working like goons: AAP delegation meets EC, demands action for 'harassing' call centre employees
An Aam Aadmi Party delegation met the chief election commissioner to lodge a complaint against the Delhi police which was acting at the BJP's behest to harass call centre employees hired by the party.
DNA - Published
​Congress seeks workers' views on tie-up with AAP in Delhi
Apparently keeping open the option of an alliance with the AAP in Delhi, the Congress on Wednesday sought opinion of party workers on whether the two parties should have a pre-poll tie-up to defeat the..
IndiaTimes - Published
Kejriwal asks Congress, JJP to tie up with AAP in Haryana
Aam Aadmi Party (AAP) leader Arvind Kejriwal on Wednesday urged the Congress and the Jannayak Janata Party (JJP) to join hands with the AAP in Haryana to defeat the BJP in Lok Sabha elections in the..
IndiaTimes - Published
You Might Like