Liberal Democrats (UK)
British political party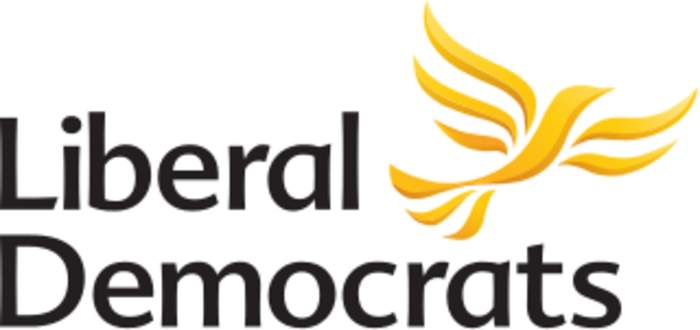 The Liberal Democrats are a liberal political party in the United Kingdom. Since the 1992 general election, with the exception of the 2015 general election, they have been the third-largest UK political party by the number of votes cast. They have 14 Members of Parliament in the House of Commons, 83 members of the House of Lords, four Members of the Scottish Parliament and one member in the Welsh Senedd. The party has over 2,500 local council seats. The party holds a twice-per-year Liberal Democrat Conference, at which party policy is formulated. In contrast to its main opponents' conferences, the Lib Dems grant all party members attending its Conference, either in-person or online, the right to vote on party policy, under a one member, one vote system. The party served as the junior party in a coalition government with the Conservative Party between 2010 and 2015; with Scottish Labour in the Scottish Executive from 1999 to 2007, and with Welsh Labour in the Welsh Government from 2000 to 2003 and from 2016 to 2021.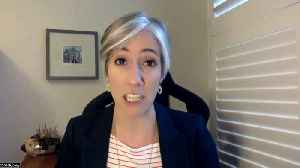 Lib Dems call for a national incident to be declared

Liberal Democrats health spokesperson Daisy Cooper is calling for Parliament to be recalled, a national incident to be declared, and the NHS to be put on a pandemic-style emergency footing in order to..
Credit: ODN Duration: 00:59
Published
You Might Like



Lib Dem leader and ex-cabinet minister among MPs 'avoiding taxes' on second jobs

Two dozen MPs since 2016 have been paid for second jobs through personal service companies they have set up, a Sky News investigation has found.




Sky News - Published





Lib Dems call for £3bn mortgage protection fund to help families with 'Tory property premium'

The Liberal Democrats have called for the creation of a £3bn mortgage protection fund to assist families who are seeing their repayments soar.




Sky News - Published





Lib Dems call for parliament to be recalled to pass bill scrapping rise in energy price cap

The Liberal Democrats are demanding parliament be recalled from its summer recess to pass a law to scrap impending hikes in energy prices.




Sky News - Published





Liberal Democrats win Tiverton and Honiton by-election to take Tory seat

Liberal Democrat Richard Foord has won the Tiverton and Honiton by-election, taking the seat which the Tories had held with a majority of more than 24,000.




Sky News - Published





Counting under way as PM faces nervy night with Labour and Lib Dems aiming for by-election victories

Polls have closed in the by-elections being held in Wakefield and Tiverton and Honiton and the counting of votes is under way.




Sky News - Published





Big test for Lib Dems as they attempt to come out of wilderness and take Tory seats

The sun is blazing in Taunton and Lib Dem leader Ed Davey has his shirt sleeves rolled up as he leaflets in the Blue Wall town of Somerset.




Sky News - Published





'A fish rots from its head': Lib Dem leader attacks PM saying Tories 'dragging feet' over accused MP

The Liberal Democrat leader has claimed that Boris Johnson bears responsibility for a rotten political culture and that Tories are "dragging their feet" over rape claims against an MP.




Sky News - Published





Crumbs of comfort for Johnson and rays of hope for Starmer - but Lib Dems the clear winners

These local elections were billed as the acid test for Boris Johnson.




Sky News - Published





Signs of a Lib Dem revival may worry Tory MPs more than Labour's gains in London

The big picture is still taking shape, with a lot more results to come in, but we're getting a sense of the mood within the political parties.




Sky News - Published





Labour has chalked up some big symbolic wins but questions remain for Keir Starmer

This is not an easy election to analyse: the picture is mixed and messy. As dawn breaks on Friday, nobody - perhaps with the exception of the Lib Dems - should be overly happy with the results.




Sky News - Published





Rishi Sunak reported to watchdog over investments 'he failed to declare as MP'

The Liberal Democrats have reported Rishi Sunak to a parliamentary watchdog over investments they say he failed to declare before entering cabinet.




Sky News - Published





'Enough is enough': Lib Dems launch local election campaign with pledge to help struggling families

The Liberal Democrats have launched their local election campaign as their leader said a vote for the party sends a message to the Conservatives that "enough is enough".




Sky News - Published





Johnson accepts 'personal responsibility' after Conservatives suffer by-election drubbing to Lib Dems

Boris Johnson has said he takes "personal responsibility" after his Conservative Party lost the North Shropshire by-election in a shock result that has dealt another significant blow to his..




Sky News - Published





Lib Dems shock win as Tory by-election defeat piles pressure on Boris Johnson

The Conservatives have lost the North Shropshire by-election, a shock result that will put more pressure on Boris Johnson after a difficult few weeks for the prime minister.




Sky News - Published





Sir Ed Davey challenges Lib Dems to 'tear down' Tory 'blue wall' to help oust PM

Liberal Democrat leader Sir Ed Davey has challenged his party to "tear down" the Conservatives' "blue wall" in order to help oust Boris Johnson from Downing Street.




Sky News - Published





Lib Dems demand recall of parliament for vote on 'deceitful' and 'botched' vaccine passports plan

The Liberal Democrats are campaigning for parliament to be recalled from summer recess to debate proposals to introduce the use of vaccine passports.




Sky News - Published





Blue wall wobbles as Conservative stronghold falls to Lib Dems

It's an unwritten rule of politics that every electoral action can have an opposite - if not quite equal - reaction. 




Sky News - Published





Lib Dems deal major blow to Tories with by-election win

The Liberal Democrats have won the Chesham and Amersham by-election - seizing a seat that has been in Conservative control since 1974.




Sky News - Published





'We're staking the claim to become England's third party', say Greens

The Green Party are aiming to replace the Liberal Democrats as England's third party after significant gains in the local elections.




Sky News - Published





Lib Dem peer Shirley Williams - one of the 'Gang of Four' - dies aged 90

Liberal Democrat peer Shirley Williams - one of the "Gang of Four" who defected from Labour in the early 1980s - has died aged 90.




Sky News - Published




UK should hold inquiry into COVID-19 response, Liberal Democrats say

The United Kingdom should hold an independent inquiry into Prime Minister Boris Johnson's handling of the novel coronavirus crisis, the opposition Liberal Democrat party said.




Reuters - Published





UK politician chides PM Johnson for spurning EU ventilator program

The leader of the opposition Liberal Democrats criticized Prime Minister Boris Johnson on Thursday for refusing to participate in a European Union ventilator procurement program.




Reuters - Published