Ram Janmabhoomi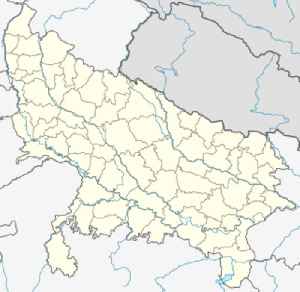 Ram Janmabhoomi is the name given to the site that is the birthplace of Rama, the 7th avatar of the Hindu deity Vishnu. The Ramayana states that the location of Rama's birthplace is on the banks of the Sarayu river in a city called "Ayodhya". A section of Hindus claim that the exact site of Rama's birthplace is where the Babri Masjid once stood in the present-day Ayodhya, Uttar Pradesh. According to this theory, the Mughals demolished a Hindu shrine that marked the spot, and constructed a mosque in its place. People opposed to this theory state that such claims arose only in the 18th century, and that there is no evidence for the spot being the birthplace of Rama.


AIUB fatwa asks Muslims not to watch film 'Ram Janmabhoomi', demands panel to review film
The All India Ulama Board (AIUB) demanded the central and MP governments to prevent the film's release, alleging it was "an instrument to create hatred between two communities of society".
DNA - Published
Don't want to construct temple through violence: Hindu Maha Sabha's Chakrapani ahead of Ayodhya mediation panel meet
As the three-member mediation panel meets for the first time on the Ayodhya title suit on Wednesday, Muslim Rashtriya Manch and Hindu Maha Sabha have expressed support for the construction of Ram..
DNA - Published
Search this site and the web:
You Might Like