Directorate General of Civil Aviation (India)
Indian governmental regulatory body for civil aviation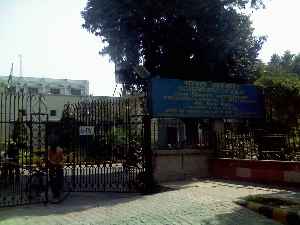 The Directorate General of Civil Aviation (DGCA) is the Indian governmental regulatory body for civil aviation under the Ministry of Civil Aviation. This directorate investigates aviation accidents and incidents. It is headquartered along Sri Aurobindo Marg, opposite Safdarjung Airport, in New Delhi. The Government of India is planning to replace the organisation with a Civil Aviation Authority (CAA), modelled on the lines of the American Federal Aviation Administration (FAA).


DNA SPECIAL: 'Had alerted DGCA about B737 Max 8 aircraft months ago': Advocate Yeshwant Shenoy
Advocate Yeshwant Shenoy's mail highlighting problems in the aircraft received no response
DNA - Published
DGCA to monitor flight fares from Thursday after India grounds all Boeing 737 Max 8 planes
DGCA will closely monitor fare movement from Thursday after India suspended operations of all Boeing 737 Max 8 aircrafts.
DNA - Published
All Boeing 737 Max 8 Aircraft to be grounded by 4 pm today: Official
An official of aviation watchdog DGCA, on Wednesday, said that all Boeing 737 MAX 8 aircraft in India will be grounded by 4 pm today
DNA - Published
DGCA lays down the law , says no Boeing 737 MAX aircraft will be allowed to enter, transit Indian airspace
An official of aviation watchdog DGCA, on Wednesday, said that all Boeing 737 MAX 8 aircraft in India will be grounded by 4 pm today
DNA - Published
Ethopian Airline Crash: SpiceJet suspends Boeing 737 Max operations after DGCA grounds aircraft
SpiceJet has suspended Boeing 737 Max operations following the DGCA's decision to ground the aircraft in light of the Ethiopian Airlines plane crash
DNA - Published
Search this site and the web:
You Might Like