Kurnool
City in Andhra Pradesh, India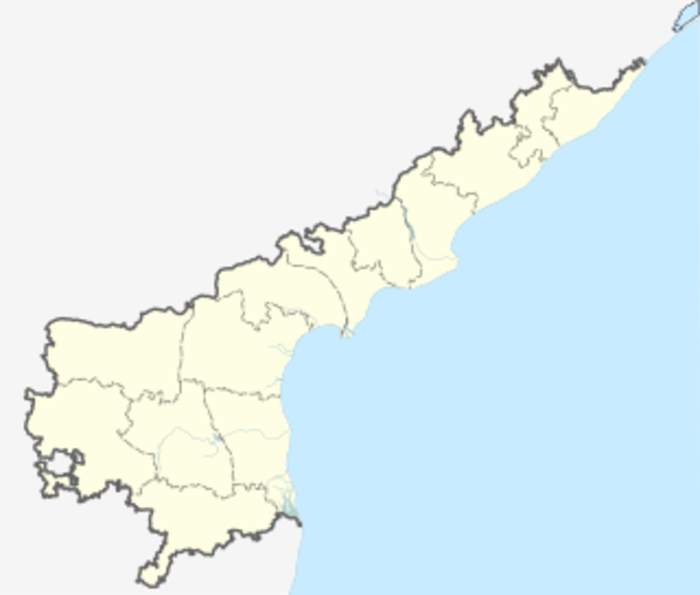 Kurnool is a city and the judicial capital of Andhra Pradesh, India. It formerly served as the capital of Andhra State (1953–1956). The city is often referred to as "The Gateway of Rayalaseema". It also serves as the district headquarters of its Kurnool district. As of 2011 census, it is the fifth most populous city in the state with a population of 484,327. It is located on the banks of the Tungabhadra river. Although the area has been inhabited for thousands of years, modern Kurnool was founded in the 16th century CE with the construction of the Konda Reddy Fort.


You Might Like
N440K variant of coronavirus can cause reinfection: Study
Researchers, including those from Kurnool medical college, have said that the novel coronavirus variant, N440K, can cause reinfection. According to them, this variant can escape the immune system and..
IndiaTimes - Published
As Covid-19 tally touches 1,463, Kurnool causes concern in AP
IndiaTimes - Published
Coronavirus cases cross 800 mark in Andhra Pradesh, 56 more test positive
The bulletin said 5,757 samples were tested during the period, of which 5,701 turned negative. Kurnool and Guntur districts continued to maintain a worrisome trend as they added 19 new cases each,..
IndiaTimes - Published
Andhra Pradesh Assembly passes Bill to establish three capitals
The Andhra Pradesh Legislative Assembly late on Monday night passed the AP Decentralisation and Inclusive Development of All Regions Bill, 2020 that intended to give shape to state government's plan of..
IndiaTimes - Published
Andhra Cabinet approves High Power Committee report on three capitals
The state cabinet also approved Visakhapatnam as Executive capital, Kurnool as Judicial Capital and Amaravati as the Legislative Capital.
DNA - Published
15 injured as roof collapses during Muharram ritual in Andhra's Kurnool
The injured were immediately rushed to Kurnool Government General hospital for treatment.
DNA - Published
Andhra Pradesh: Around 3,000 Muslims join BJP at membership drive organised in Kurnool
They joined the BJP in the presence of Rajya Sabha MP TG Venkatesh at a membership drive organised at Parinaya Function Hall in the city on Sunday.
DNA - Published