Melinda French Gates
American businesswoman and philanthropist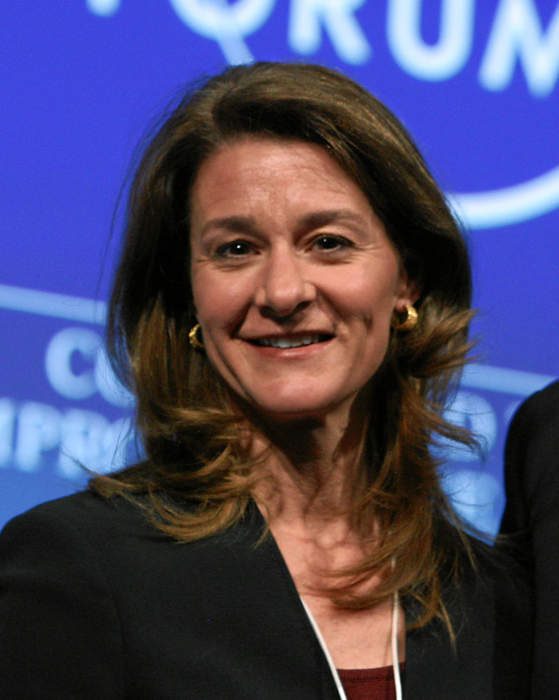 Melinda French Gates is an American philanthropist, and a former general manager at Microsoft. French Gates has consistently been ranked as one of the world's most powerful women by Forbes.


Melinda Gates could leave foundation in 2 years

The Gates Foundation said Melinda and Bill Gates, in the midst of a high-profile divorce, will continue to work as co-chairs for a two-year trial period and that she would step down after that time if..
Credit: Reuters - Politics Duration: 01:38
Published
You Might Like
Growing calls to scrap foreign aid cuts as philanthropists step in to replace shortfall
There are growing calls for the government to reverse its plan to slash foreign aid spending, with Bill and Melinda Gates's organisation among those announcing it will step in to fill the gap.
Sky News - Published
Heather McDonald Says Melinda Gates Screwed Up By Giving Bill Ex-GF Pass
Heather McDonald thinks Melinda Gates will be gettin' it now that she's divorcing Bill, but she can't understand why she gave him that hall pass in the first place. The former "Chelsea Lately" star hit..
TMZ.com - Published
Stars and Scars -- You Be the Judge
Bill and Melinda Gates kinda shocked the world this week with their divorce, and Trump continues to be muzzled on Facebook. So we gotta ask ...
TMZ.com - Published
Melinda Gates Gets 25 Million Shares of Coca-Cola Company, Transferred from Their Foundation
Bill and Melinda Gates are shifting more of their fortune into Melinda Gates' name ... and new documents show she's gonna be a big fan of Mexican Coca-Cola. Here's what we know ... the day after..
TMZ.com - Published
Bill and Melinda Gates Divorcing After 27 Years of Marriage
Bill Gates and his wife, Melinda, are moving on to what's next ... they're getting divorced. In a joint statement Monday, the couple announced they've made a decision to end their marriage, saying,..
TMZ.com - Published
Gates ups pandemic funds to $250 million, says Trump WHO move makes 'no sense'
Pulling funding from the World Health Organization (WHO) is a dangerous and nonsensical move when the world is facing the health crisis brought by the COVID-19 disease pandemic, Melinda Gates said on..
Reuters - Published