Reserve Bank of India
Central banking institution of India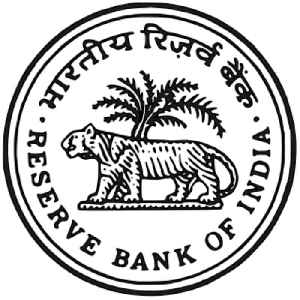 The Reserve Bank of India (RBI) is India's central banking institution, which controls the issuance and supply of the Indian rupee. Until the Monetary Policy Committee was established in 2016, it also controlled monetary policy in India. It commenced its operations on 1 April 1935 in accordance with the Reserve Bank of India Act, 1934. The original share capital was divided into shares of 100 each fully paid, which were initially owned entirely by private shareholders. Following India's independence on 15 August 1947, the RBI was nationalised on 1 January 1949.


Extend moratorium on repayment of crop loans for Kerala farmers to Dec 31: Rahul Gandhi to RBI Governor Shaktikanta Das
At least 95 people died and 34 others sustained injuries in incidents related to heavy rain and floods since August 8 in different parts of Kerala.
DNA - Published
Rahul Gandhi writes to RBI governor, seeks relief for flood-hit Kerala farmers
IndiaTimes - Published
Had once told finance minister to sack RBI governor: Nitin Gadkari
Union transport minister Nitin Gadkari said he had once recommended to the finance minister to sack the RBI governor. Through this incident he sought to make the point how rigidity by regulators had..
IndiaTimes - Published
Search this site and the web:
You Might Like